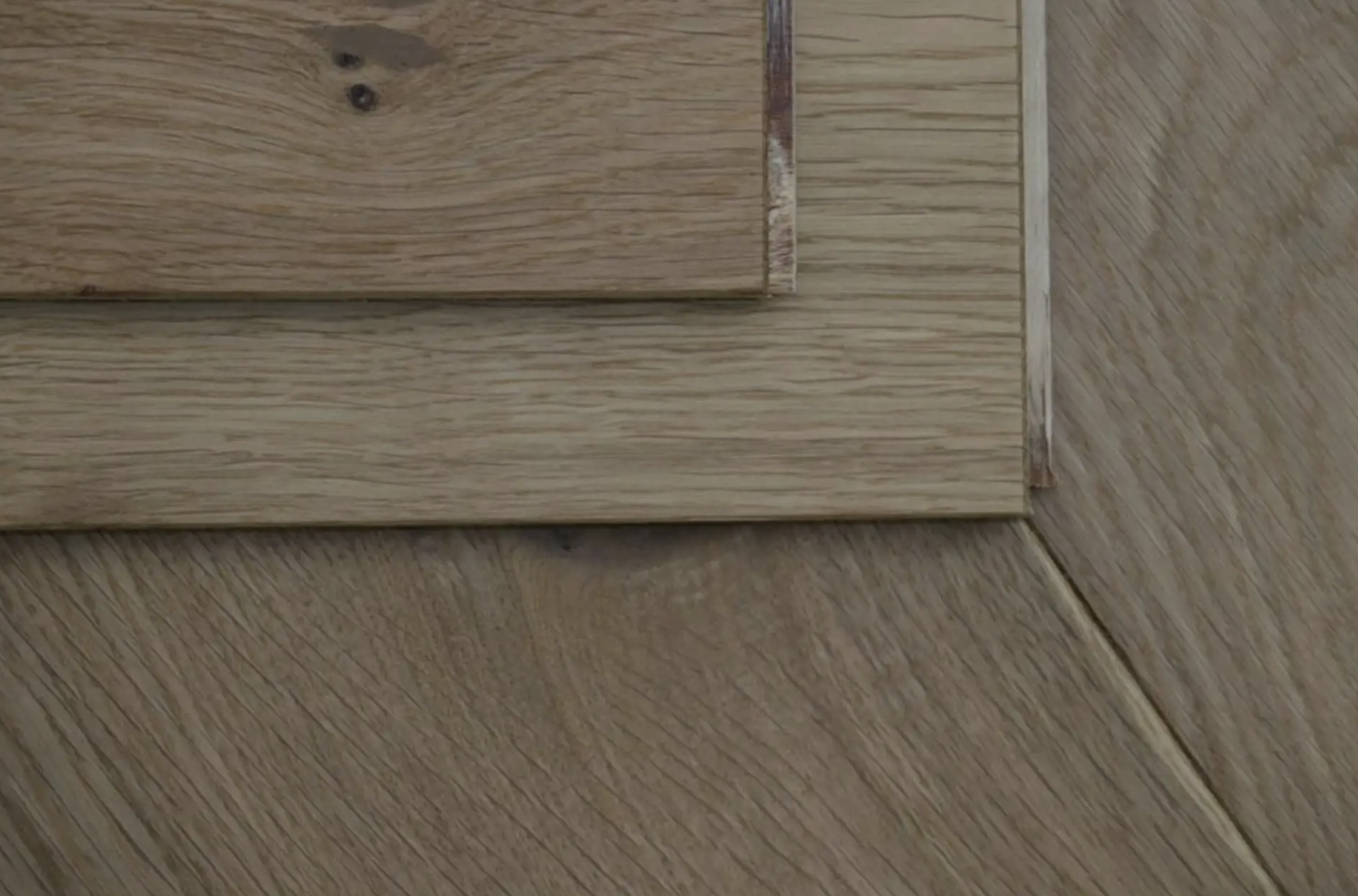 Buying anything online involves some form of risk, but the good news is that fewer and fewer companies who sell disappointing goods are being allowed to survive long online. If you're shopping around online to buy wooden floorboards, we'd like to help make your journey safer and your outcome better. In this article we'll outline the 5 most common buying mistakes you should avoid when choosing and buying your new floor.
Colour disappointment. Sadly, some people report being disappointed with the colour of their floor when it arrives. This is undoubtedly one of the major issues that people who buy online face. At Wood and Beyond we think this is a real shame. However, it's not something we ignore. We do all we can to make sure that you are fully comfortable with the colour of your floor before you order. The first thing we do to make this possible is invite you to come to our London Showroom. For anyone who's within travelling distance of London they can easily come along and check out the colour of their floor before they buy. This gives real peace of mind. But we haven't forgotten about the people who can't come to London either. We have a great Free Sample service that lets you see samples of any floor before you buy. Doing either of these things will enable you to buy with confidence, without the fear that the colour of your floor is going to fill you with disappointment.
Incorrect floorboard for underfloor heating. Under floor heating is a real under foot treat, but if you happen to choose the wrong sort of wooden floorboards, it can become a complete nightmare. There are certain rules that must be respected when fitting any sort of wood floor over under floor heating. Generally speaking, solid wood flooring isn't recommended for use over under floor heating and even when you choose engineered flooring it's important that it is approved by the manufacturer for fitting over under floor heating. Not respecting this could mean warped and damaged floors and a whole lot of frustration. All our flooring is clearly outlined on our website which means you can select the right floor to fit over under floor heating.
Ordering insufficient board. While no one wants to buy more wood flooring than they need, there are few things worse than reaching the end of your installation and realising with horror that you're not going to have enough to finish and get your life back to normal. At Wood and Beyond, we recommend that buyers order up to 8% extra, so there are no nasty surprises. This gives them peace of mind and also a small stock of flooring to set aside should they need it in the future for repairs.
Choosing the wrong finish. Wood flooring finishes are getting more sophisticated (almost) by the day. This is great news. What it means is that pretty much any look you want to achieve can be achieved with the right wood flooring finish. However, the amount of choice available can also lead to confusion. Luckily this doesn't mean that you need to become a wooden floorboards finish expert. All you need to do is get comfortable with three basic finishes – unfinished, lacquered and oiled. In the ideal world, deciding whether a lacquer or oil finish would suit your taste is the best place to start. However, the great news for the people who really can't decide is that they can always plump for an unfinished floor and decide once they have the floor in place. Once again, at Wood and Beyond we do all we can to help people decide which finish would work best in their interior. We offer face-to-face support in our Showroom in Golders Green in London, we offer phone/chat/email support and of course we provide Free Samples so you can buy in confidence.
Not paying attention to warranty. Sadly, not all warranties are the same. While you will see big claims about wood flooring warranties and guarantees all over the place – both on the High Street and online, it's really important to be clear about what is guaranteed and what's not. While it mightn't be interesting or exciting to read the small print of warranties, you really owe it to yourself to understand what you are being guaranteed against when you buy your wood floor.
If you're buying your new floor online and are worried in any way whatsoever, the first thing you should do is speak to the seller. Any good seller will do all they can to make sure you don't make mistakes. At Wood and Beyond we love when customers get in touch and ask questions. We have decades of experience in the team and nothing gives us more pleasure than sharing that experience with you. So if you're buying online and you're feeling a bit worried about it – it's simple – get in touch and let us help.