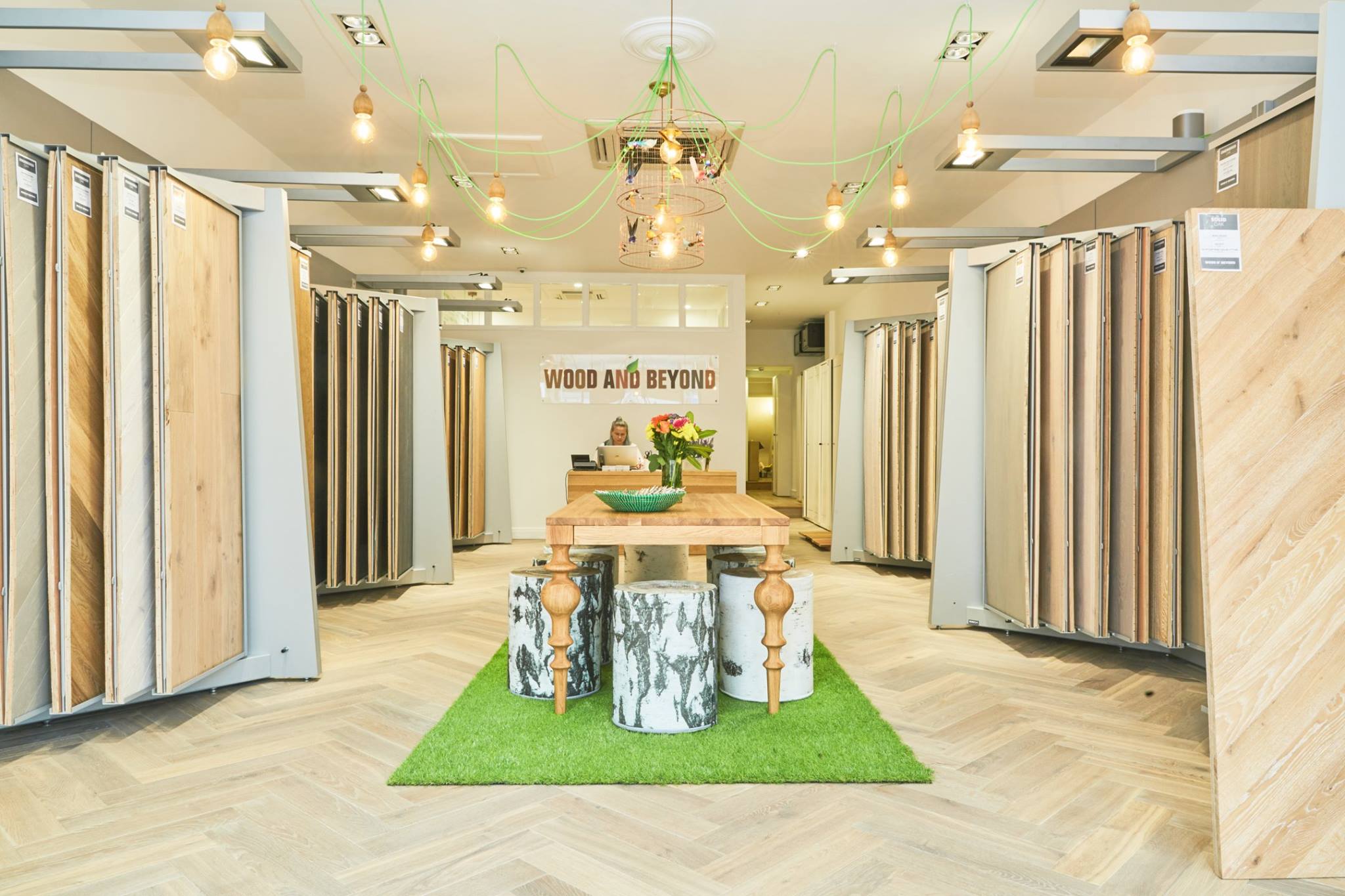 Buying wood flooring online can be a scary process. So when you're selecting your wood flooring supplier, one of the safest ways to choose is to buy from someone you know. Unfortunately, most people don't have that luxury, so the next best thing is to buy online from a trusted and longstanding supplier that offers free samples that you can inspect in the comfort of your own home AND a High Street presence. At Wood and Beyond, we're delighted to say that we tick all of these boxes and a whole lot more.
When you choose to buy from Wood and Beyond, you get access to decades of wood flooring experience across the team. Every member of our team is completely fanatical about everything wood flooring related and will happily share that enthusiasm and expertise with you, either online or off. Here's a video tour of the showroom to give you an idea.
One of the really great things about Wood and Beyond is that if you live within travelling distance of North London (NW11), Golders Green, you can really get up close and personal with our people and our products. Our brand new showroom, which is located at 877 Finchley Road, London NW11 is just outside the tube station at Golders Green and has great pay and display parking available should you want to come by car. What this means is that you can come here on foot or bring the car, whichever works best for you. At the end of the day, there's no reason to reject coming on foot, because even if you select your floor during your visit, you're not going to need to transport it home, because we'll deliver it to you!
The showroom is open Monday to Friday 8.30am to 6.30pm and Saturdays from 9.30am to 5pm. On Bank Holidays we open 9.30am to 3.30pm, so even on a Bank Holiday you could be enjoying some time with us, choosing your new wood floor. Our new showroom is big, light and airy and allows you to see big panels of flooring up close for yourself. It also gives you the perfect opportunity to ask our friendly staff questions and really pick their brains so you can plan your wood flooring project to perfection.
When you come to our showroom, you'll get to meet the team as well as browse our full product range in a relaxed and no-pressure environment. What this means is that you have the ideal setting to explore all your options under one roof; with a real expert on hand. With a comfy seating area, there really is no need whatsoever for you to rush or feel under pressure to make any decisions. In fact, we'll do everything we can to make sure that every wood flooring decision you make under our roof is the very best one for your unique needs and your personal circumstances. Thereafter, we'll deliver the flooring of your choice to you so you can progress your project and start to enjoy the fruits of your efforts; a whole lot sooner than you might imagine.
If you'd like to take a pre-visit look around our North London (NW11), Golders Green showroom, all you need to do is check out this page on our website. There you'll get lots more information and even a video so you know what to expect.
So if you need some advice, or simply fancy taking a closer look at the great quality wood flooring that we offer at superb prices, why not come on down? We'd love to see you!