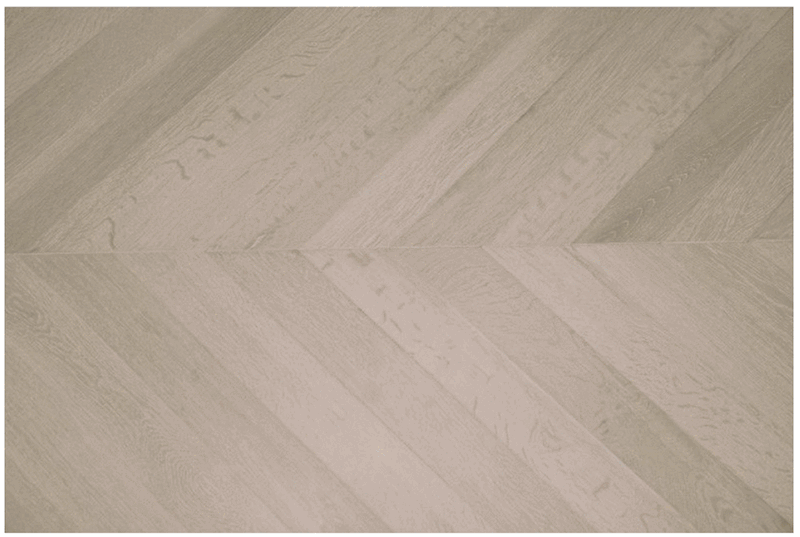 If you were asked which two colours are never out of fashion? although not technically colours, you'd be most likely to say black and white. And it's for good reason that those colours are never out of fashion. Real classics, both black and white are stunning interior options to use if you really want to create a statement.
Another great way of creating a statement is to introduce parquet wood flooring to your home; so what better solution could you have, than to choose white and black parquet chevron or herringbone hardwood flooring?
Chevron and herringbone hardwood flooring are two really popular parquet options and it's easy to see why. Taking their names from textile and fishbone patterns, these parquet flooring solutions have all the great looks of old fashioned parquet floors, but without all the hard work needing to be done by a craftsman.
One of the greatest things about engineered flooring generally is that it can be fitted anywhere in the home. Thanks to its clever construction it doesn't expand and contract to nearly the same extent as solid wood flooring, which means it's perfectly suited throughout the home, including the likes of bathrooms and kitchens, where solid wood flooring could prove troublesome to say the least. You can even fit certain engineered wood flooring over under floor heating.
But the great thing about the black and white chevron and herringbone hardwood engineered wood flooring we have in stock is that the parquet pattern is already in place. What this means is that each board has a length of parquet that you simply need to fit into place, quickly and easily.
If you're creating a black and white interior and you want black and white chevron and herringbone hardwood flooring to compliment it, then we have some great ideas for you. Here are just some of them: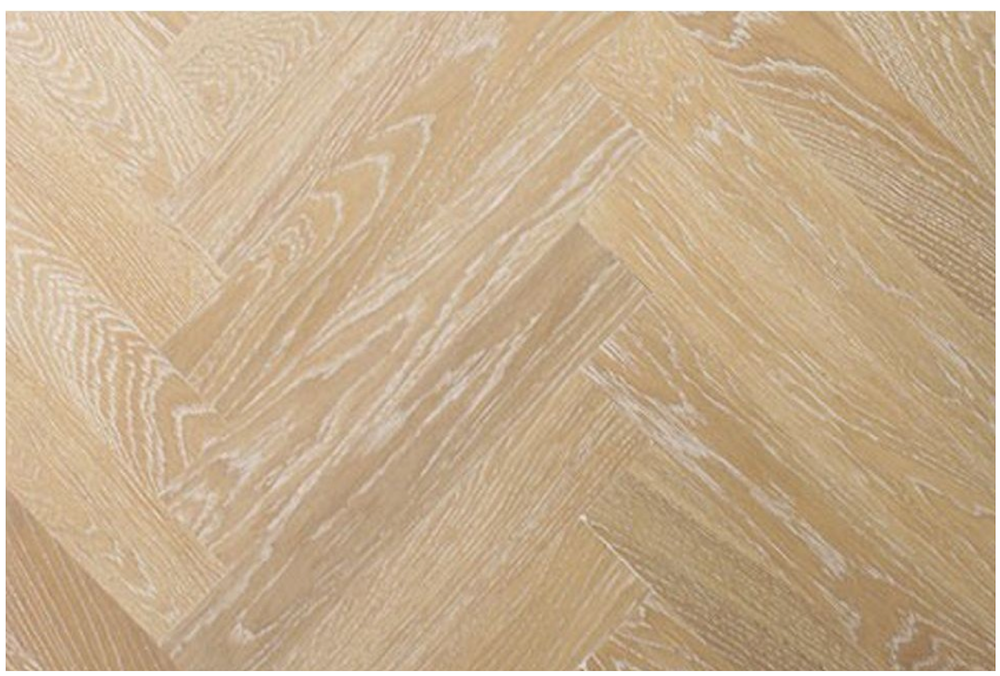 White herringbone. This prime engineered oak herringbone flooring comes in Sunny White and has been brushed and oiled to bring out the natural beauty of the wood and to leave it looking bright and natural, yet protected. A real classic parquet, but with a modern twist created by the oiling, this floor is simply stunning.
---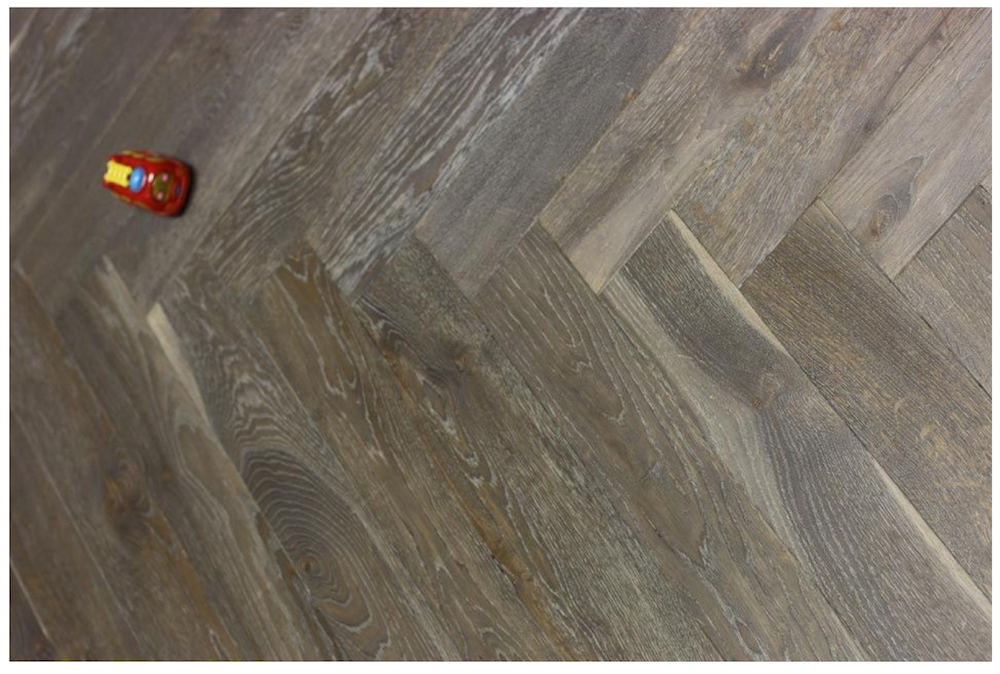 Cemento. While strictly speaking neither black nor white, this natural engineered oak herringbone flooring is called cemento and it's easy to see why. Looking just like polished cement but having all the natural and adorable charm of solid wood, this flooring has to be seen to be believed and would be a great backdrop to a black and white interior.
---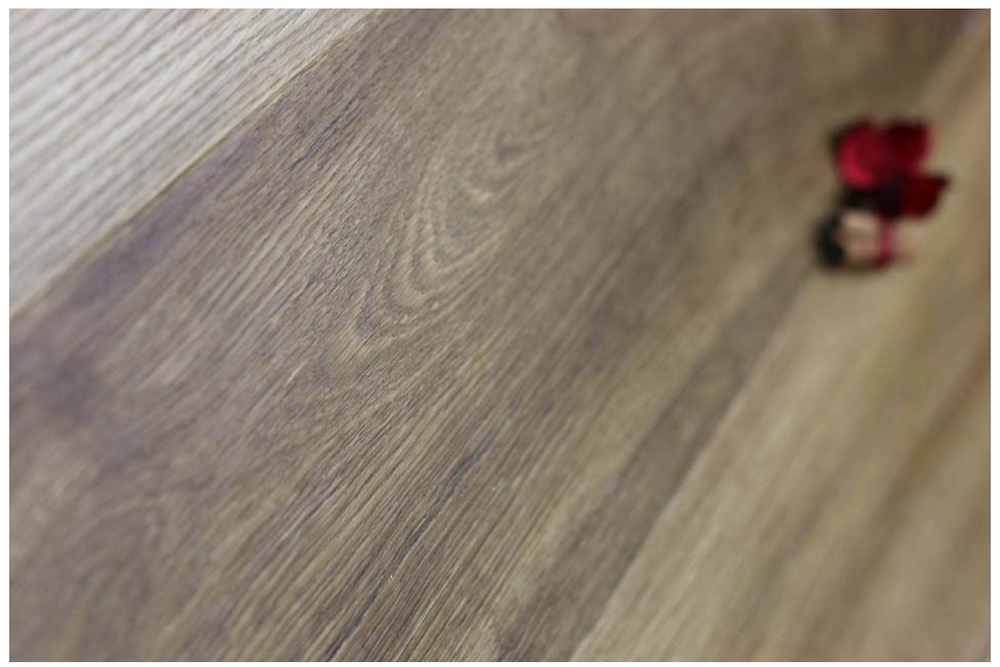 Light smoked. A bit like cemento, this prime engineered oak herringbone flooring has been light smoked, brushed and UV oiled. Giving an overall effect of black and white within the grain of the wood, this option is perfect for anyone who doesn't want to go the whole way and choose either brilliant white or jet black.
---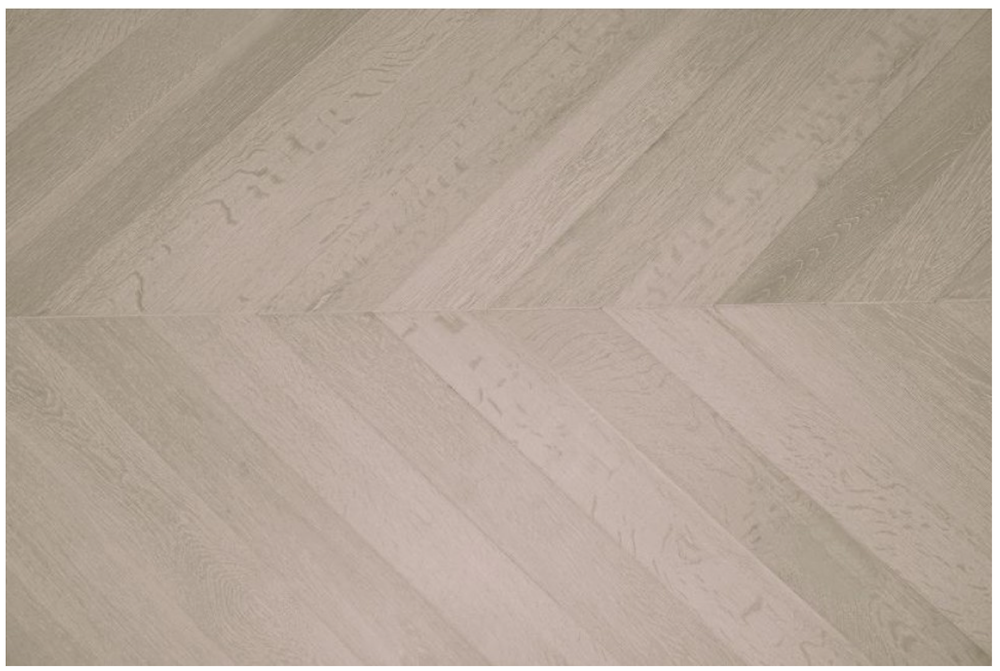 White chevron. This prime engineered oak chevron flooring is again sunny white and UV oiled, however in this case, the parquet pattern is chevron rather than herringbone. The ideal solution for any size of room that you want to brighten up significantly, this floor will never disappoint. Mix it with traditional furnishings or cutting designer edge stuff and you'll see how effectively it sets either option off to a tee.
---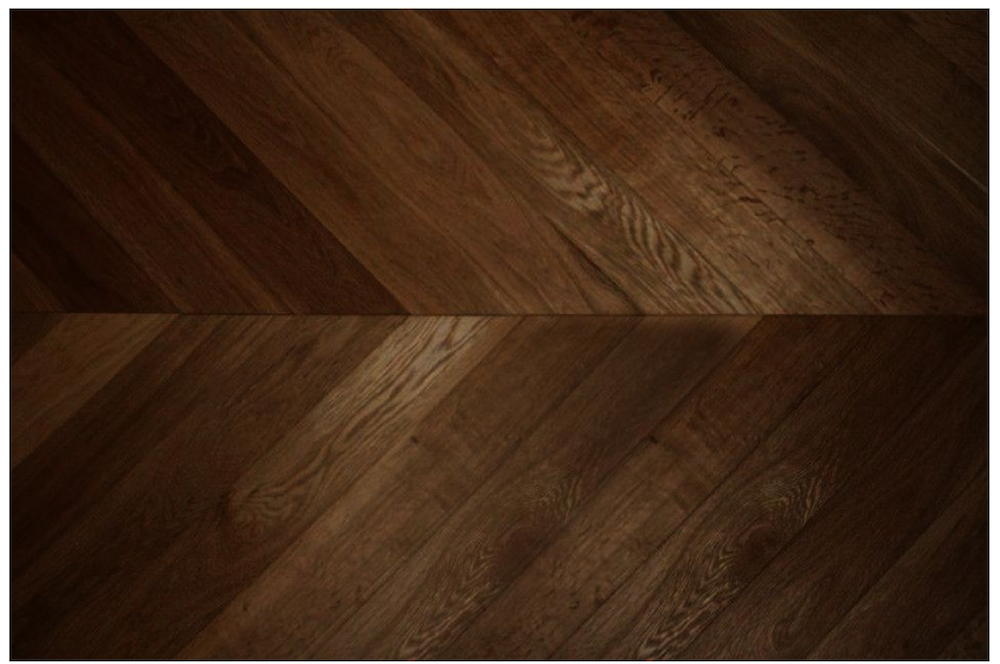 (almost) Black chevron. Again a prime engineered oak, this chevron flooring has been coffee brushed and UV oiled to give an effect that's almost black. Coffee brushing is a relatively new way of darkening wood and the final effect isn't just really natural looking, it also makes a really interesting grain even more interesting! This chevron hardwood is almost black, and in a black and white interior would look great now and in the years to come.
---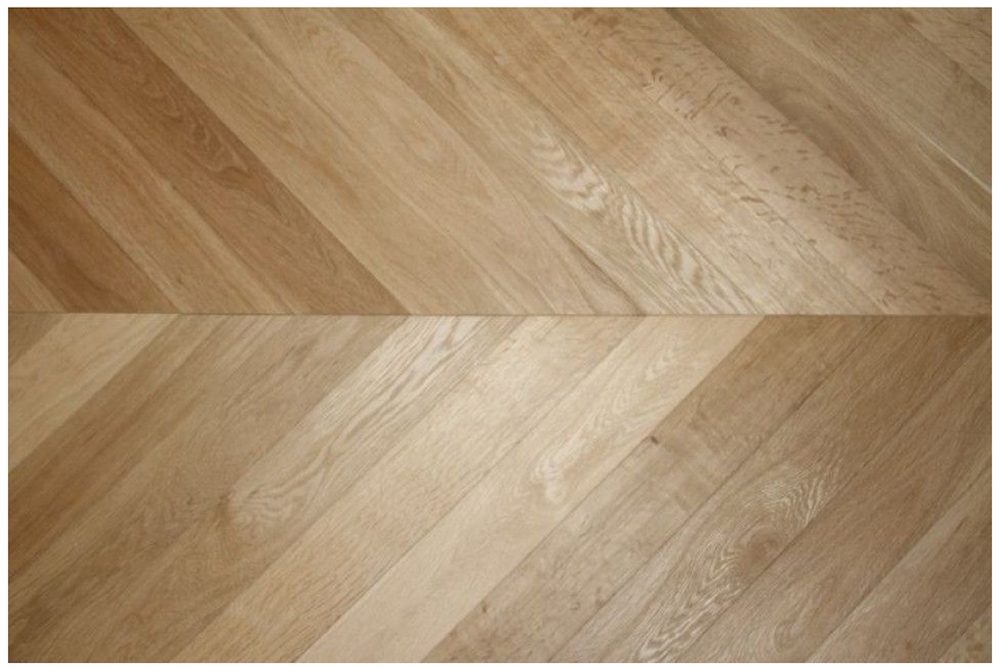 Black, white or what you like. This unfinished solution means that you can stain or colour your floor to become black, white or whatever you like! If you're not sure between white and black chevron flooring, this unfinished option is for you. Leaving you to make all your choices post-installation, it really will let you have the freedom you want to create your perfect interior.
---
If you're looking for a new hardwood floor, chevron, herringbone or any other style, at Wood and Beyond we have a great selection. Why not grab a coffee, sit back and browse what we have in stock?