Timber herringbone flooring has seen a real surge in popularity in recent months. A wood flooring option that has roots going back centuries, this, along with lots of other parquet solutions had been more or less forgotten about for a long time. And at Wood and Beyond, we think that's a real shame.
But thankfully, people are starting to see the beauty and style that timber herringbone flooring can bring to their homes once again. We introduced a range of herringbone flooring not so long ago and it has proved so popular that we've widened the range and are now confident that we have something for everyone who's on the lookout for timber herringbone flooring.
You can see our full range here, but here are some specific solutions that we have picked out just for you…
Light and bright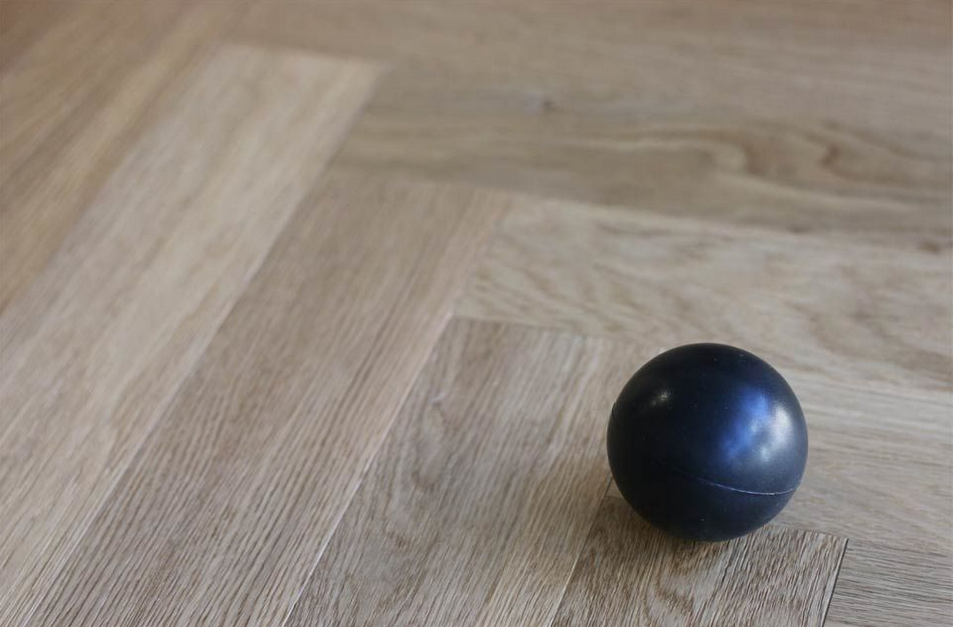 Smoking and brushing has been used to create real interest and charm in flooring for a long time and these light herringbone floors demonstrates these techniques at their very best. Combine this finishing with the herringbone style of the floor itself and you have a real winner. It has a particularly apparent grain and a texture about it that makes you want to reach down and touch it. This floor works a treat throughout the home and promises you all the style and charm of castles and stately homes from centuries ago, all wrapped up in a modern and convenient package.
Dark and interesting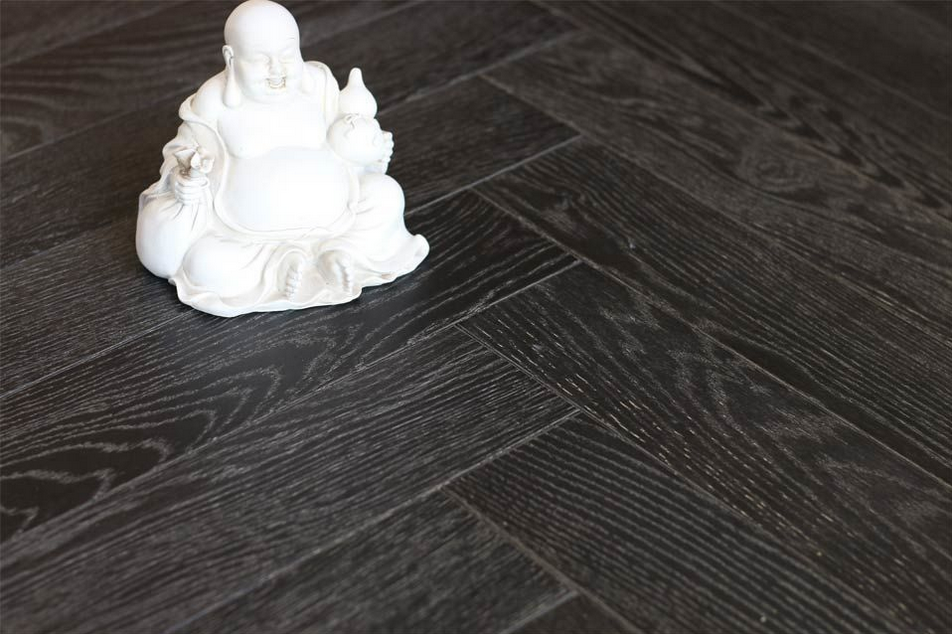 If you have a darker effect in mind, these floors are sure to tick your boxes. It truly is special - even the name of it is exotic! This natural engineered timber herringbone flooring is called Dark Paloma and has been UV oiled. Its grainy texture means that although the overall effect is dark, when you get up close with this one, you start to see real contrast across the grain. A clever and stunning floor that's currently on offer at only a penny over £50 per square meter, you'd be mad not to have this one on your shortlist.
Grey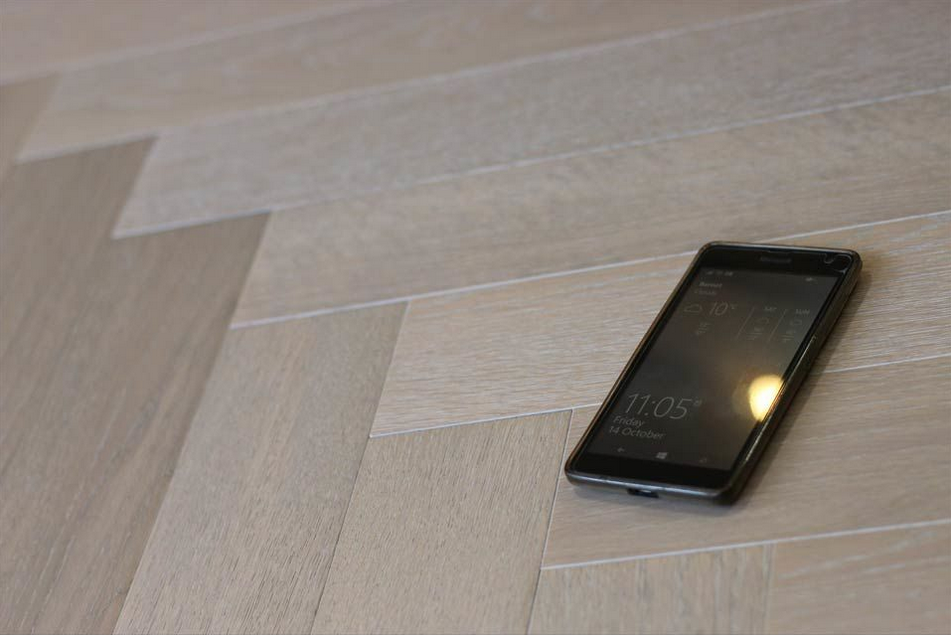 If you're hesitating between light and dark in the fear of tiring of one or the other, these grey brushed solutions are for you. The perfect half-way house between a highly modern floor and a traditional wood coloured floor, this white grey solution has a real mousy, mushroomy tone to it that you could combine with pretty much any colour scheme you fancy to great effect. At Wood and Beyond, we've seen this solution used in everything from state-of-the-art modern loft apartments to country cottages and it just seems at home, no matter where you use it.
White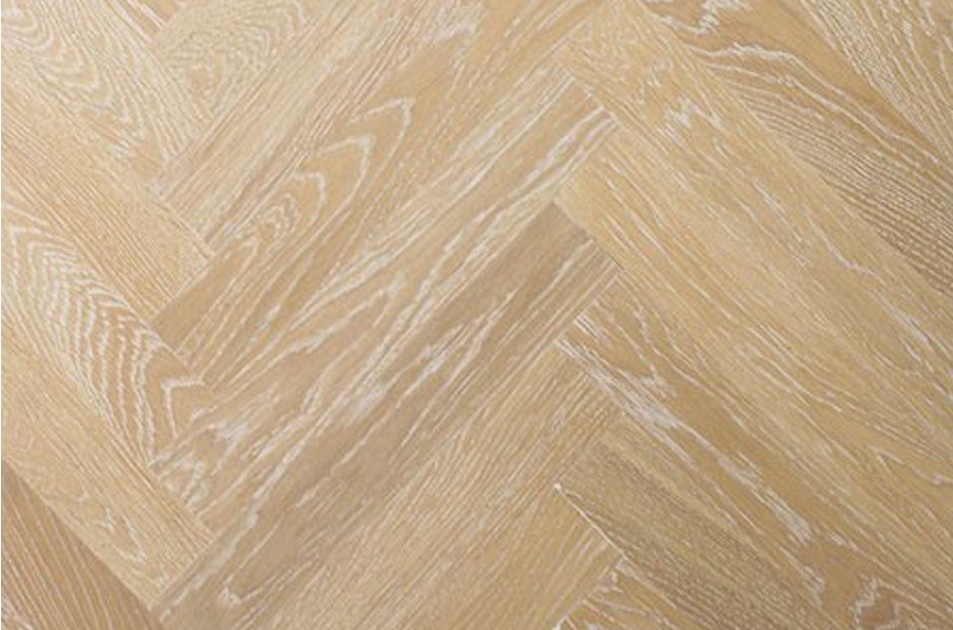 If you have a room that's lacking in light, is looking a bit tired and gloomy or a small room you want to seem bigger, then white herringbone flooring is a great solution. This prime engineered option that's called sunny white, will bring brightness and charm to even the dullest and smallest of rooms in your home. A floor that is filled with character, you'll never tire of this one. With a creamy, warm feel to it, you can confidently use it throughout the home, even in kitchens and bathrooms where many wood floors wouldn't be recommended. Versatile and great to look at, this floor won't cost you a fortune, but will certainly look as if it has.

Honey toned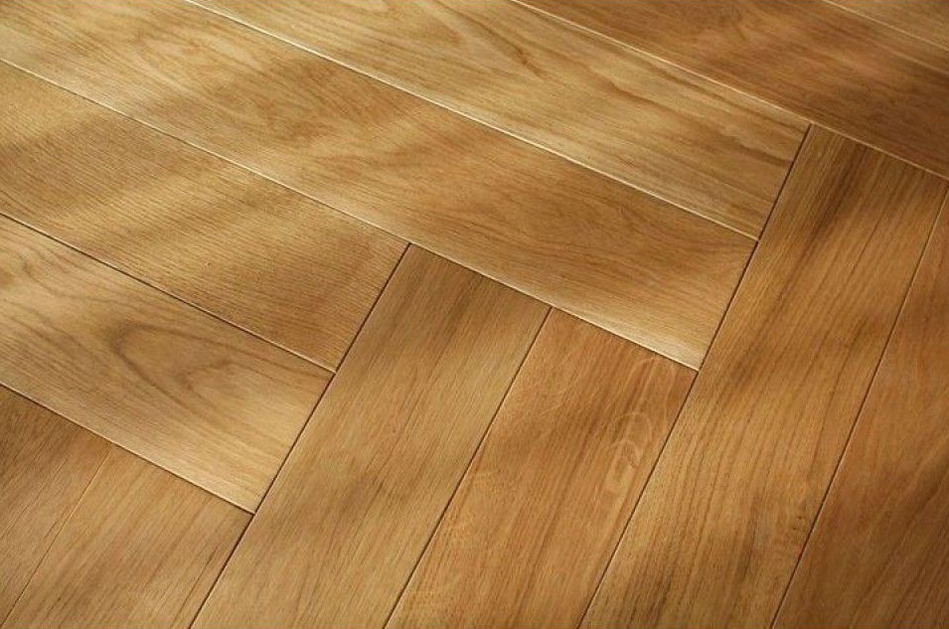 Warm, honey coloured wood simply never dates nor goes out of fashion. So if you want to take the safe road, this natural coloured UV lacquered solution is for you. Its lacquered finish means that it's tough and hardwearing, so if you have a house that has heavy or high footfall, you owe it to yourself to check this option out. Perfectly suited to halls and living rooms, there's no reason why you can't extend this timber herringbone flooring throughout your home to great effect.
You choose!
And last, but not least, if you simply can't make up your mind, then the best option is to plump for this unfinished herringbone floor. Because it has been left unfinished, you can choose to stain and finish it in any way you wish once you see it in situ. While this does add a bit of extra time to your new flooring project, it means that you can leave your final finishing decisions right to the end.
If you're in the market for a timber herringbone floor, take a few minutes to check out our full range here or get in touch so one of our team can guide you through the various options.