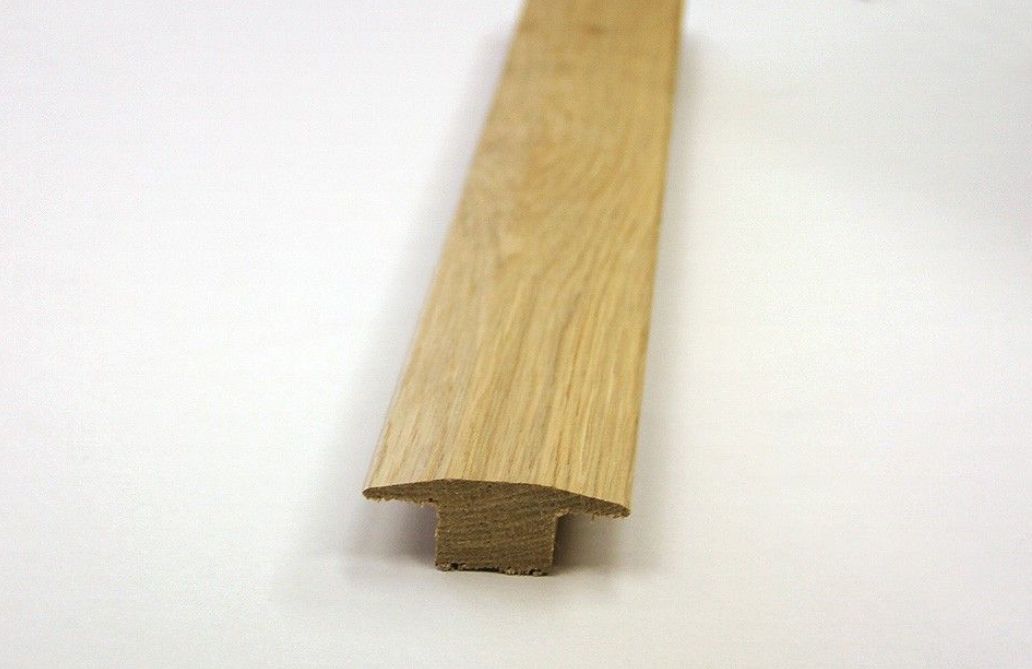 Are you planning a new floor? Have you just fitted a new floor? Are you over the moon with the results? Or are you pleased with most of the job but noticing there are little finishing touches required?
The right accessories can make a world of difference
One of the big things that people often forget about when they're planning a new floor is how they'll transition their new floor with the floor in the adjoining room. If you're not running the same floor throughout your home, achieving a seamless effect can be a real challenge. Unless you've got one of these.
T Thresholds
A T Threshold like this can make the difference between a nice job and a fantastic job. Using one of these is the perfect way to make one floor sit effortlessly next to another, even if there's a nasty gap between the two.
What you often find is, for example, if you have tiles in one room and a wood floor in another, you get a ragged edge or an unsightly join or gap where the two floors and rooms meet. These T Thresholds take away all those unwanted, unfinished elements and give you the look of a pro for very little investment or effort.
If you choose not to use this sort of accessory, not only could you get splinters, cuts and bruises from ragged edges, you'll get a whole load of dust and grime in between your two floors which can be a nightmare to get rid of.
So the bottom line is this - for under £20 you can make a real difference to your flooring project. And after all £20 is nothing in the great scheme of things.
Reducers, beading, stair noses and a whole lot more
Take a look at our accessories page here. You'll find all sorts of clever ways to take your floor project to a more professional level. For example, if you have uneven floors, this reducer will give you a seamless end result; or if you want to have a neat edge between the floor and the wall, this beading is what you're looking for. Or if you want a stairway from heaven, this stair nosing is ideal for you.
The bottom line is, at Wood and Beyond, we're here to help you achieve the very best results from your flooring investment. So if you have a problem or a niggle that you need help with, reach out. We're here for you