Underfloor heating is a luxury that many people think they simply can't afford. And if this is you, today at Wood and Beyond we want to prove to you that this isn't the case and that it's time to think again.
It's true that many people are put off installing underfloor heating because they think it'll cause major disruption in their home and call for significant investment, but this needn't be the case. Keen to seek out new and innovative solutions to every problem, at Wood and Beyond we've been working away in the background to put together a range of underfloor heating solutions that can even work in the smallest of spaces and be bought with the tiniest of budgets.
In this article, we'd like to take you through a couple of options if you're looking for recommended underfloor heating for wood flooring and don't want major hassle or to make major investment.
Low cost, low hassle underfloor heating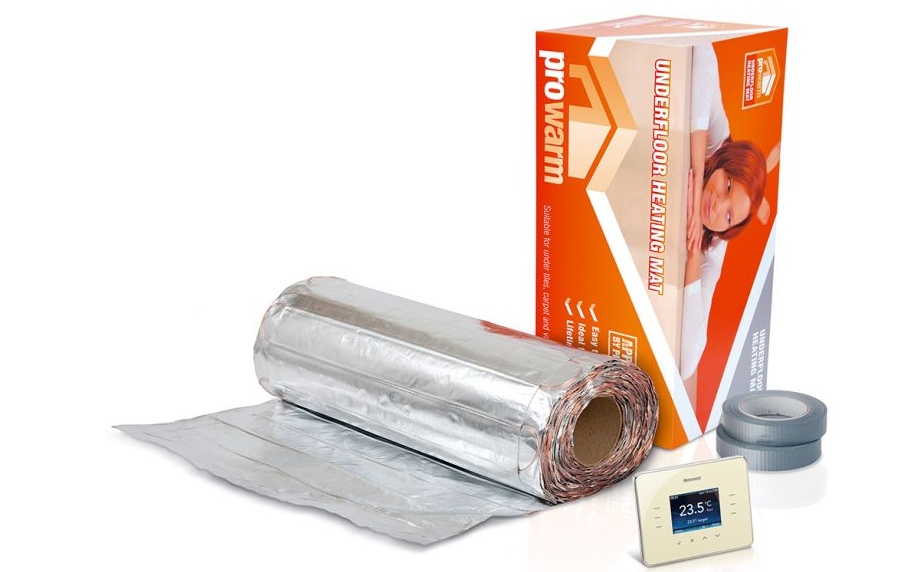 Meet our all-new Electric Underwood Heating Mats. These Electric Underwood Heating Mats are pure underfloor luxury at an affordable price. And what's more, they are a complete synch to fit when you're fitting your new wood flooring. At under £100 including VAT each, these mats come with their own thermostat and a lifetime guarantee. Perfect for use under laminate or engineered wood flooring, if you're someone who years for warmth under foot but have rejected underfloor heating until now because of the cost and hassle involved, these will convince you to think again.
Without exaggerating, just one or two of these mats under your new wood flooring could change your life completely. Although at the time of writing this article, we're thinking more about the days getting longer and the evenings getting warmer, if you're fitting a new floor, now is the time to think about next winter.
Created with laminate and wood flooring in mind, these electric underwood heating mats are ultra-thin, tough and really effective. When you choose this option, you get all the luxury of an underfloor heating system that has cost you thousands for a tiny investment. We can't say enough how much we'd recommend that you consider this additional luxury if you're fitting a new wood floor. You get everything you need in the convenient kit and they have been designed to make fitting child's play.
The ultimate underfloor solution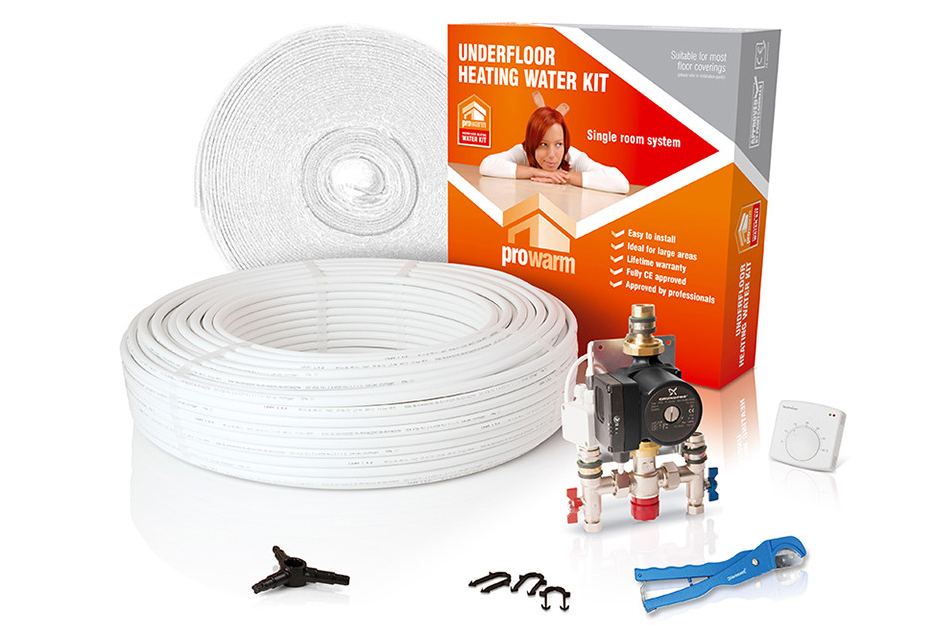 Alternatively, we have these High Output Water Underfloor Heating Kits. This option is ideal if you're ready to make the investment in a full underfloor heating system. Premium Branded, they're perfect for homeowners or tradesmen who want to have convenience and confidence rolled into one. Unlike some systems, this system comes with water temperature control and all the necessary quality features to deliver an affordable yet robust system that'll bring you all the comfort and warmth you need.
At Wood and Beyond, we're primarily wood flooring suppliers, and we've held back getting involved in underfloor heating until such point that we could bring our clients a solution that we are particularly proud of. We're now at that point so would encourage you to check out this electric underfloor heating mat option, as well as this one. And if you're looking for a water system, you can choose from our high output solution here or our standard output solution that you'll find here. You'll also find our full range of underfloor heating options and accessories here.
If you're fitting a new floor as part of your spring re-looking for your home, why not think about adding an extra little luxury that'll put a real spring in your step every day?
If you'd like some help to plan your underfloor heating project, don't forget that at Wood and Beyond, we're with you every step of the way through your wood floor purchase, fitting and care journey. Get in touch and take advantage of our decades of experience.