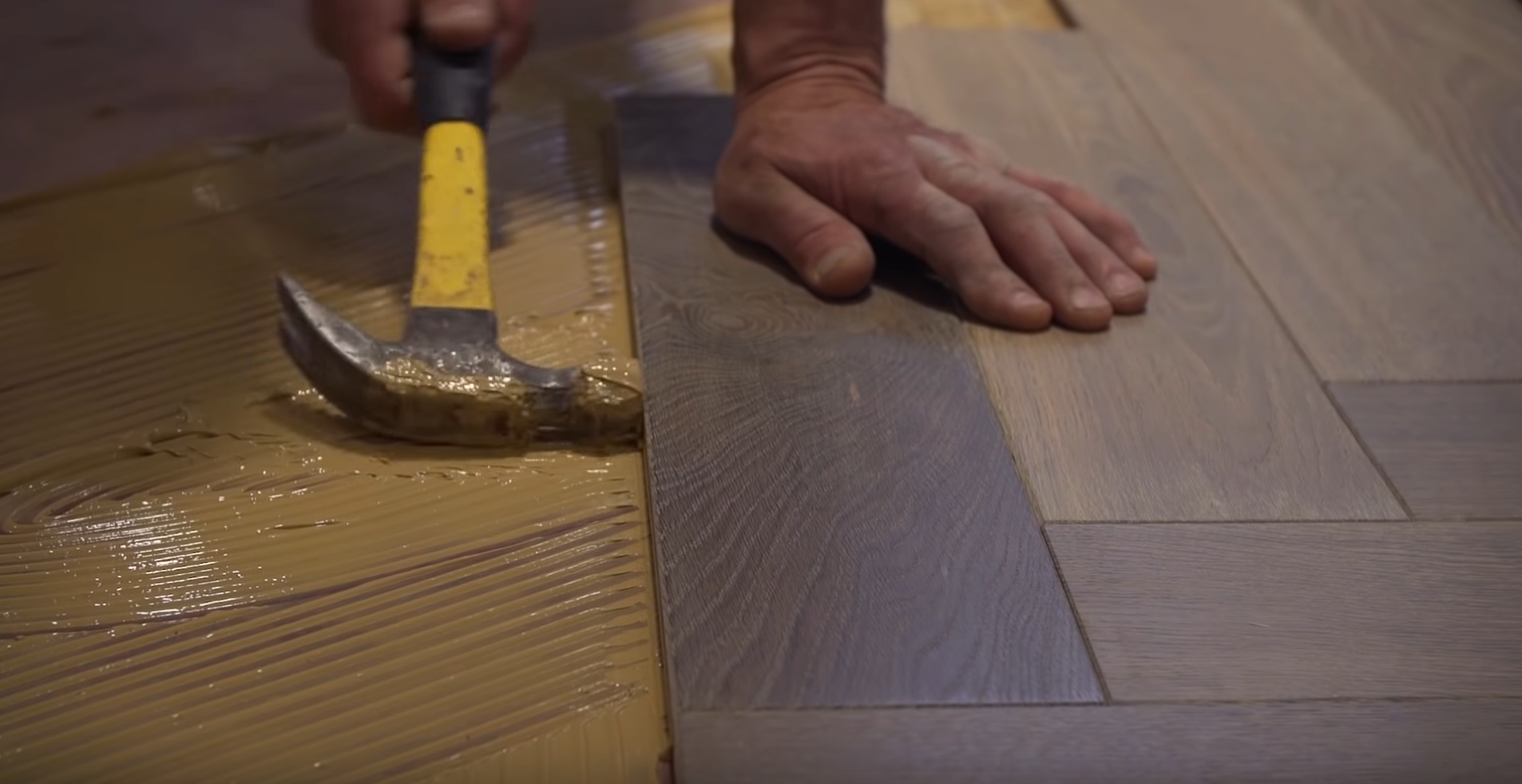 If you're needing to match old wood flooring to a new wood floor, it may well be that you're extending a room, or looking for a streamlined look throughout your home.  Either way, there are several things you need to consider when making sure your new wood flooring is a good match for your old floor.
The first thing to establish is what type of flooring you have in place already.  It may be that your old wood flooring is solid wood flooring or it could be engineered wood flooring.  Solid wood flooring, as the name suggests, is wood flooring that is made from a single piece of wood.  Engineered wood flooring on the other hand, which should not be confused with laminate flooring, is made up of a mix of woods which is topped with solid wood.
No matter whether your old wood floor is solid wood or engineered wood, it's important that you measure accurately its thickness, as well as the width of each board and ascertain the species of wood before even trying to identify a match for your new floor.  If your floor is engineered wood, you'll need to determine whether the solid wood layer on top of the board is of sufficient thickness to allow further sanding and refinishing (which is an important part of the process of blending your new floor with the old one).
Once you have the type and dimensions of your flooring established, you then need to ascertain the species of wood you're looking for.  Wood is a natural product and comes in a whole range of species from soft woods through to hard woods.  Soft wood comes from trees which grow rapidly and gets its name from the fact that the wood is less tough than wood which comes from slow growing trees.  It may well be that your floor is pine, oak, cherry or one of the more exotic woods like ipe or walnut.  Either way, it's important to establish the precise species of your old floor before choosing your new floor.
With your species identified and selected, you'd be forgiven for thinking it would be plain sailing from there on. Even within each species of wood, there are various grades and colour variations, so you'll still need to do a bit of detective work to get a really good match colour-wise and quality-wise.
Thereafter, it's a case of establishing whether your floor has been artificially aged or treated in any way eg.  distressed or scraped to enable you to get the best possible match.  Suffice to say, once you've identified a good match, it's well worth buying a bit extra so you have some in "stock" for any repairs that may be required in the future.