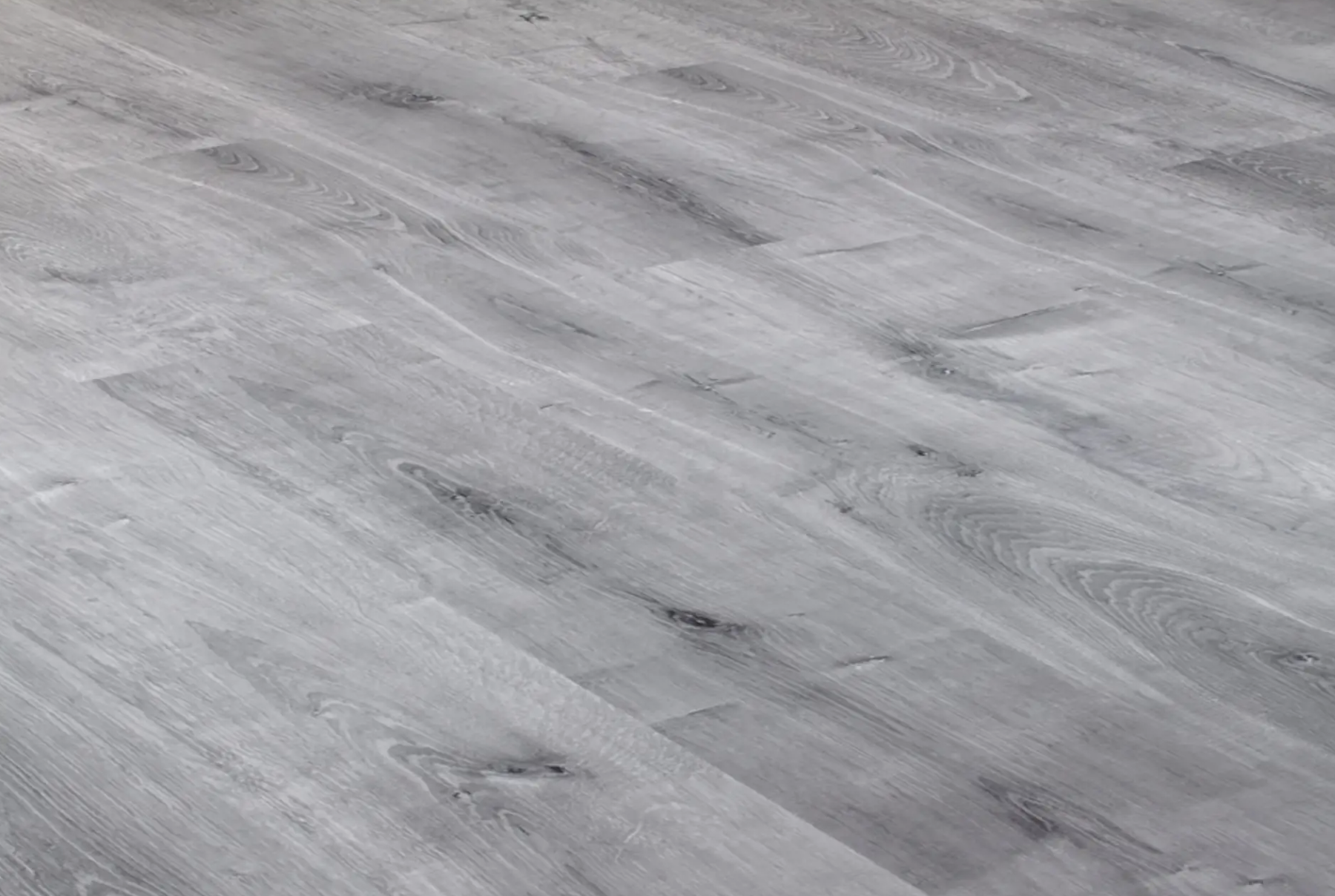 Grey wooden flooring is a really popular option, but many people worry that it might look dark. That's why at Wood and Beyond, we've made a point of making sure we have plenty of light grey wooden flooring options. The thing about light grey wooden flooring is that it's an option that'll never go out of date; pretty much goes with every interior style and will wash a dark room with light if that's what you need. All in all, when you choose this option, you're sure to give your room the lift you're hoping for.
When you're shopping around for light grey wooden flooring options you'll discover that the spectrum of grey tones varies significantly from option to option. The key to making the right choice for your particular project is to think about the end result you want to achieve. By asking yourself things like: whether or not you want a true grey or just a hint of grey as well as working out which tone would work best with your furnishings will help get you much closer to being able to make a decision that will work for you.
In this article, we'll walk you through a few of the light grey options we currently have in stock and ready to deliver, as well as sharing with you why we think they are really special.
Natural engineered oak Spring grey - UV oiled option. This floor is simply stunning, no matter what sort of furnishings you have. Well named, it really makes you think of the first bright lights of springtime and will wash your room with light no matter how gloomy it might seem right now. A floor with tons of character and sporting a fair number of smallish knots, you can really see the natural grain in each board. And thanks to its UV filter, if your room does happen to be washed with bright sunlight, you needn't worry about sun damage because it's well protected. Perfectly suited to any room in the home, this floor is so versatile that it works no matter your style of furnishing or colour scheme.
Natural engineered oak Spring Grey click This solution is perfect for anyone who wants all the plus points of the floor we've just described but wants the convenience of a click system!
Natural engineered oak UK grey - again UV oiled. This floor is warm and charming. Labelled UK Grey, it's definitely not a grey that you'll ever tire of. With an almost honey tone to it, it certainly is grey, but it has that natural wood colouration that'll look good even in twenty years' time. Again, with a nice open grain, it has been UV oiled to protect it to the core and leave it looking really natural. A great solution for hallways, lounges and living rooms, this floor will stand up to pretty much anything your life throws at it.
Natural solid oak extra grey - brushed and hardwax oiled. For anyone who wants a light grey solid wood option this floor is perfect. Brushed to open up the grain and then hardwax oiled, you really get to enjoy the full beauty of the wood when you plump for this solution. A warm, blond grey, we have seen this floor work really well in everything from a highly formal setting to a really relaxed, shabby chic chilling zone. It's as versatile as it is attractive and works throughout the home, except for in kitchens and bathrooms where we wouldn't normally recommend installing a solid wood floor. In those rooms we'd recommend engineered wood flooring every time.
Natural engineered flooring oak click London white - UV oiled. Although strictly speaking not grey at all, if you look closely you'll see exactly why we've included this floor in this article. Called London white, it has a cunningly subtle greyness about it that makes this floor the perfect solution for anyone who wants a blend of whitewashed style flooring complete with a hint of grey. So light that you'll feel as if you're walking on air, this floor is extremely versatile. You can choose to either go all out and install it throughout your home or use it selectively in any room you wish. Either way, you won't be disappointed.
What's more, ALL OF THESE FLOORS are currently on offer at 70% OFF, so all we can say is "What are you waiting for?"
If you'd like help to get the light grey wood floor of your dreams, why not get in touch? At Wood and Beyond it's our business to make sure that the wood flooring decisions you reach are the very best for your project and that you get real value from your floor now, and in the years to come.