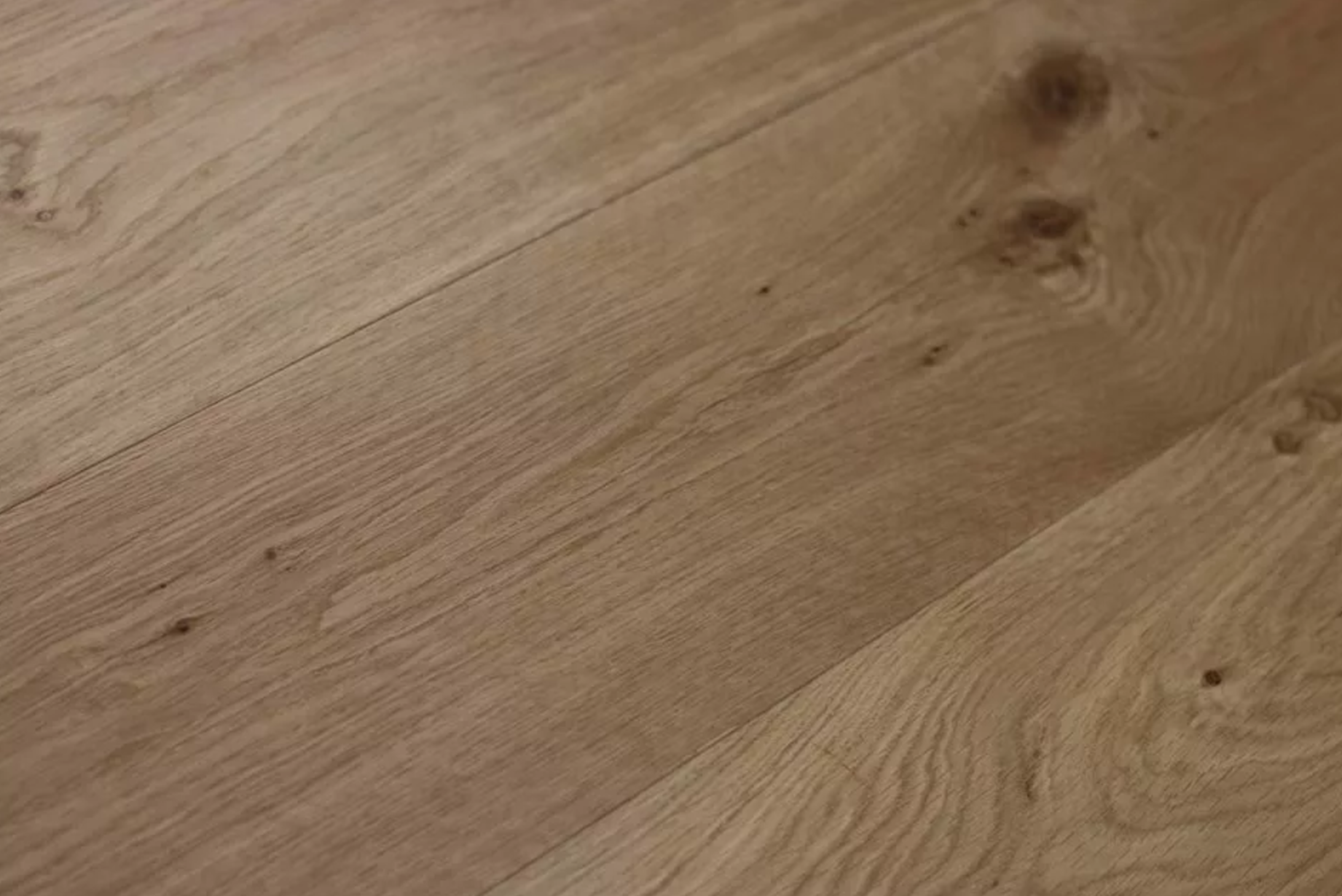 Wood is a naturally beautiful product and that's why so many people are attracted to using it in their homes. No matter whether you're choosing wood for flooring, furnishing or fixtures and fittings, one of the best ways to get the most from your wood is to have it in the closest you can get to its natural state. The problem with that is that wood needs to be protected so it stays looking good.
There are various ways to protect wood and the two most common are by applying lacquer to it or oiling it. The thing with both of these options is that they change the look of the wood ever so slightly. Or they did until now. The great news now is that you can have the benefit of a finished wood floor without even noticing the finish.
Invisible oil and invisible lacquer are arguably two of the most exciting things we have seen happen to wood flooring finishes in the last few years. A completely new concept, invisible oil means that you can apply an oil finish to your floor and enjoy all the protection and nourishment that brings, but you don't have to look at it. What you get is a floor that has a completely unfinished look. But behind the scenes the oil is working to make sure that the traffic in your home doesn't over-stretch the floor's ability to stand up to high or heavy footfall so it can continue to look great year after year.
This whole range of products has been treated with invisible finishes that have all the power of their visible counterparts but the huge benefit that you can't see them.
Although this concept is a new kid on the block of wood flooring, at Wood and Beyond, we have already seen huge demand for this extremely natural look. This is why we've already built up a great stock that means, no matter what sort of floor you're looking for, you should be able to find an invisible finish option that fits your requirements.
Here are just a few of the fabulous options we have in stock right now:
Light and bright herringbone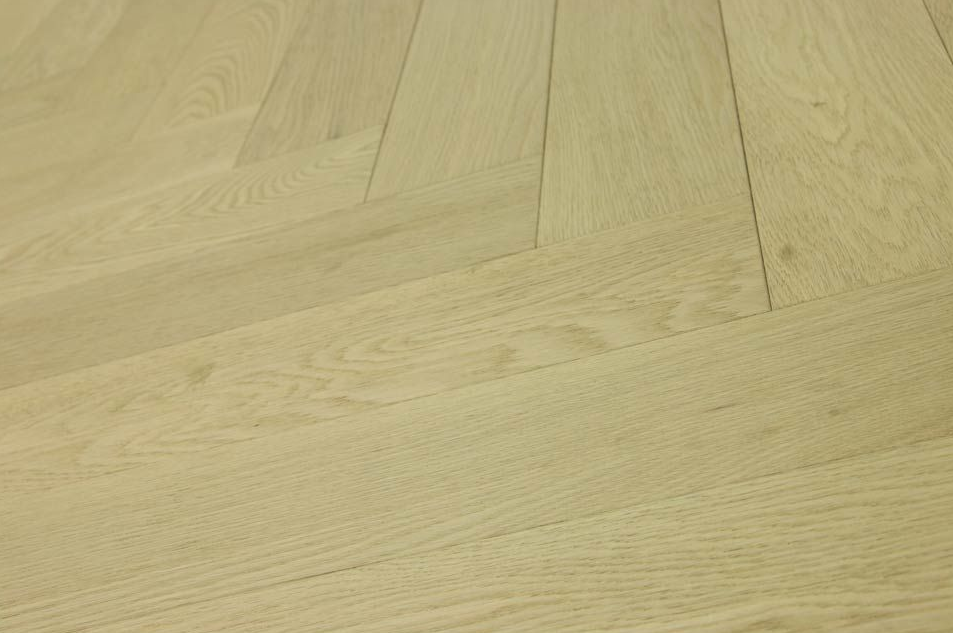 This stylish and contemporary herringbone floor has been treated with invisible oil that has a UV filter. The end result is a look that isn't just charming and modern, it really gives you the desire to reach down and touch the wood. The prime oak that is used in this floor really comes into its own when left like this so it looks almost untreated. A great look for any room in the home, you won't be disappointed if you choose this option.
Easy to fit click system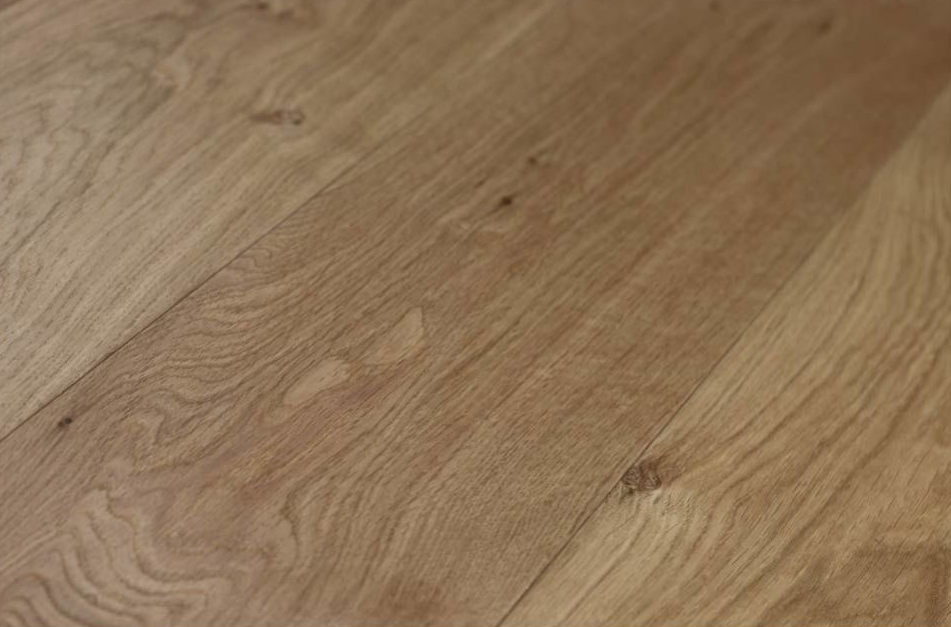 This natural engineered oak flooring is click system and has an invisible lacquer finish. Darker in colour than the previous option, this solution isn't just fabulous to look at, it's a breeze to fit too. If you're looking for a truly natural looking solution, then this one's for you.
Timeless class and style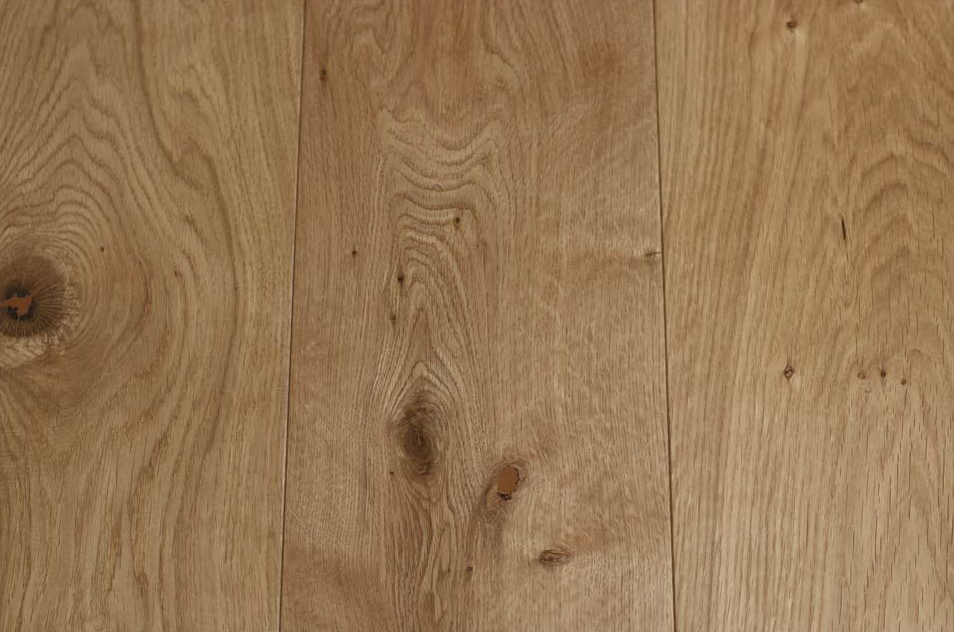 If you prefer an oil to a lacquer, then this select engineered oak flooring with invisible oil, complete with UV filter is likely to float your boat. A floor that promises top of the range looks at a bargain basement price, it's currently on offer at under £35 per square metre. This price really does belie the quality and stunning good looks you get with this floor.
If you are looking for a floor that has all the resistance of an oiled or lacquered floor, but at the same time boasts the great look of an unfinished floor, this range is for you. Why not grab yourself a coffee, take a seat and explore what we have on offer? And if you don't see what you're looking for, simply reach out and speak to us. We'll happily give you ideas for your project so you get the maximum from your wood flooring investment.