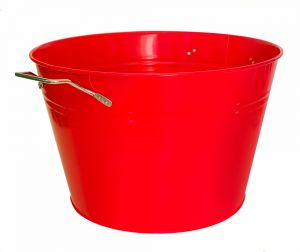 The amount of water you need to use when cleaning your hardwood floor is a question which is often asked.  The response, to put it really simply: "as little water as possible!".
Hardwood flooring is a real investment and with the right care and attention can last a lifetime.  In fact, the recent growth in demand for aged or reclaimed floors suggest that, in certain people's view, the older a floor gets, the more attractive it becomes.  That said it's essential that you have an effective, regular maintenance programme in place for your hardwood floor.  Avoiding the application of too much water when cleaning your hardwood floor is a really important part of that regime.
In order to maintain your hardwood floor, it's a good idea, every now and again to clear the room of all furniture and rugs, so you can really concentrate on cleaning the floor.  When clearing your room, it's important to make sure you lift and don't drag your furniture in order to avoid any accidental damage to your floor.
Once you have your room cleared, you should then sweep and vacuum your hardwood floor before hitting it with any water at all.  Once you are sure the room is fee of dust and dirt, it's time to consider the wet cleaning part of your routine.  A microfiber mop is the best option when it comes to cleaning your hardwood floor.
One mistake commonly made when cleaning hardwood floors is applying too much water.  As we said at the outset, as little water as possible is the best solution when cleaning your hardwood floor.  The ideal way to make sure you don't use too much water when cleaning your hardwood floor is to spray your mop with a water-misting bottle so you apply as little water as possible to the mop.
The reason you only want to use a small amount of water to clean your hardwood floor is that you don't want the water hanging around on the surface of the floor.  Ideally, you want any water you've put on the floor to evaporate within seconds or up to a minute at the longest, rather than soaking into the floor.
If you feel that your floor is dirty enough to warrant the introduction of a cleaning product, make sure you choose the most appropriate product for your particular flooring and follow the manufacturers instructions to the letter.