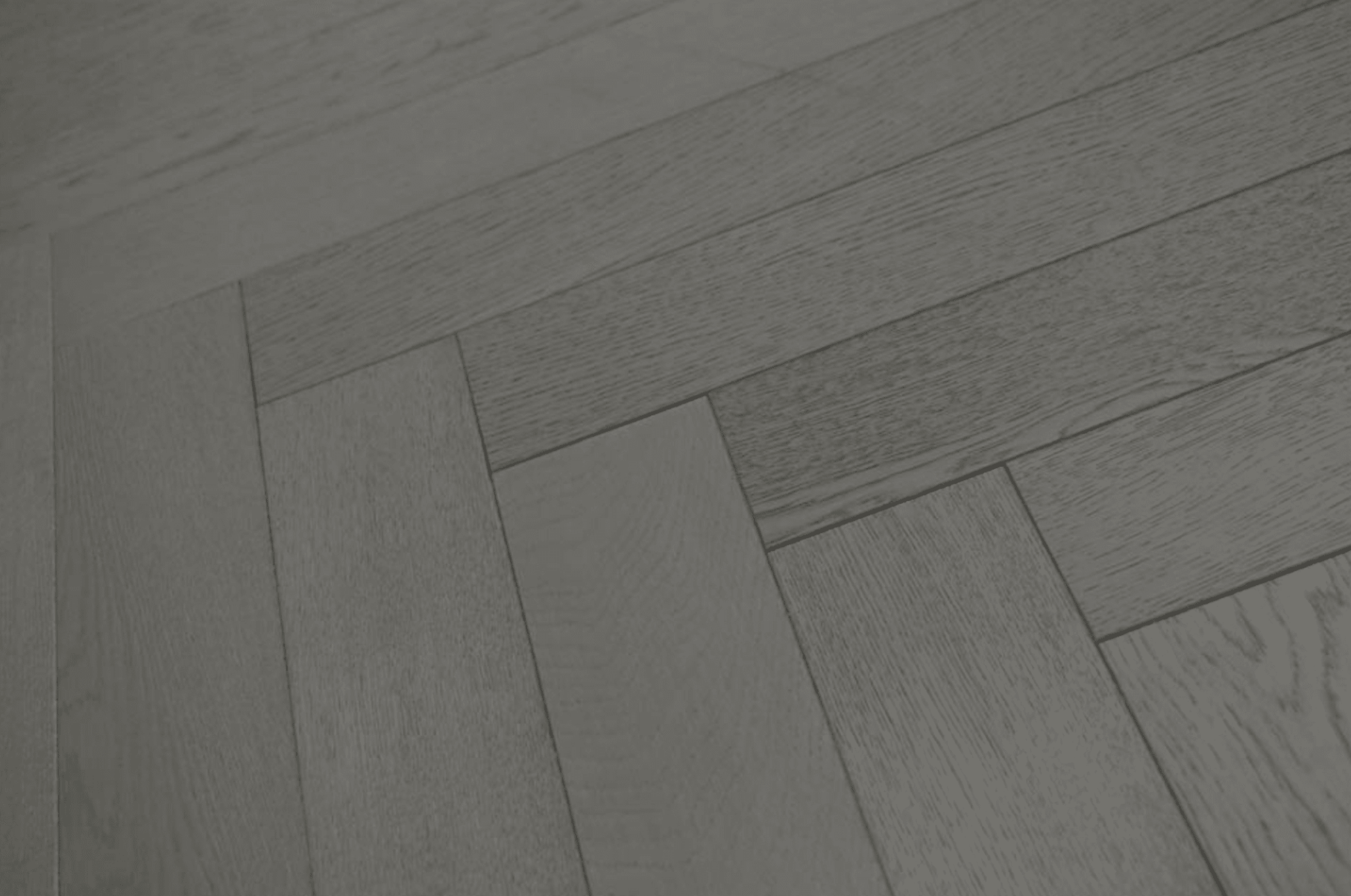 Grey coloured wood flooring is a really popular choice with a whole range of people, and from where we're sitting; it's easy to see why. Highly modern, yet not an option that's likely to go out of fashion, it's the perfect 'half way house' between the likes of a jet black floor and a brilliant white one. A colourway that truly does go with any style of furnishing or interior, the grey chevron and herringbone hardwood flooring we have in stock works particularly well with modern, monochrome styles or with shabby chic faded linens.
Chevron and herringbone hardwood flooring are really unusual and stylish choices if you want grey wood flooring, but you want something just a bit different. And the great news about the grey chevron and herringbone hardwood flooring we have in stock is that it's sitting in our warehouse and ready to deliver to you right now. What this means is that you could have your new floor project under way well before you dared imagine.
Herringbone and Chevron flooring goes back centuries and is reminiscent of the handmade floors that adorn chateaux and stately homes across Europe. Because of its heritage, it will add a real je ne sais quoi to even the modest of homes. What this means is that irrespective of whether you are flooring a long, narrow hall, a small dining room or a cavernous loft, you can be sure that by choosing this option you'll be on the right tracks.
Made in the highly popular engineered flooring way, our grey chevron and herringbone hardwood flooring can be used throughout the home, including in kitchens and in bathrooms where solid wood flooring wouldn't normally be recommended. Thanks to its unique structure of layers and layers of ply that are bonded together to create a solid and stable core board and its solid wood top layer, you'll be fooled into thinking that it is solid wood, but you'll have the comfort of knowing it won't expand and contract to nearly the same extent as solid wood. This really is win:win.
When it comes to choice, we have two lovely examples in stock for you today that could be delivered to you in just a matter of days. Here's a little bit more about each of them…
London Grey
This London Grey floor is perfectly suited for use in any room in the home. A true grey, it boasts all the charm of solid wood and yet benefits from all the advantages of engineered wood flooring. The herringbone design is a complete classic and the prime grade of oak used to top the boards will leave you in no doubt that you have a quality product in your hands.
It has been brushed and oiled, so the beauty and charm of the oak is highlighted to the max through the brushing process which opens the grain. And then you have the oiled finish, which protects, yet leaves the wood looking really natural. Coming in easy to fit boards, this flooring solution really has to be seen to be believed. Why not check it out yourself with one of our free samples, which you can get by clicking the grey button on the product page?
White Grey
This White Grey herringbone wood flooring has all the charm of the previous solution but comes in a slightly lighter colourway. A real bargain at well under half price (at the time of writing), you really would be mad to miss this opportunity. A solution that would look great in any style of home; modern or traditional, we've seen this floor used in lots of different settings and it never fails to delight. Easy to care for as well as long lasting, you really won't regret investing in this sort of floor – either in the short, the medium or the long term.
If you're looking for a grey herringbone or chevron hardwood floor and we don't have what you're looking for in stock, why not get in touch and we will do our very best to source what you're searching for? At Wood and Beyond we have decades upon decades of experience in our team and we're always happy to share that with our clients to help them get the result they want and deserve.