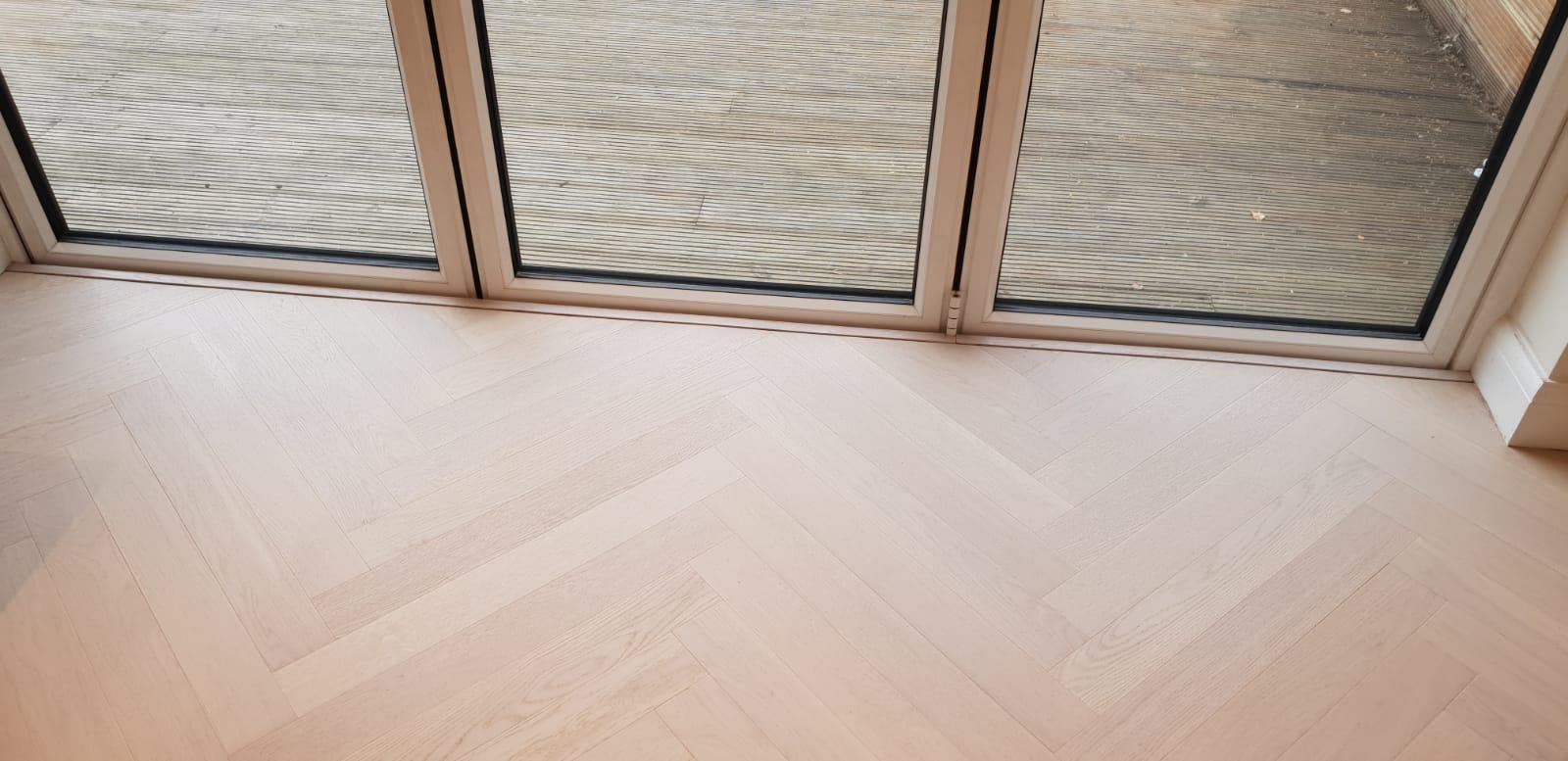 Under floor heating is a really popular choice these days, with more and more people wanting to free up wall space and enjoy more flexibility on how furnishings are laid out. When you don't have to work around radiators, you soon discover that rooms seem bigger and your furniture layout possibilities seem endless. These are some of the best reasons that more and more people are opting for under floor heating. But you could be forgiven for thinking that under floor heating might restrict your flooring choices. The good news is that with wood flooring this needn't be the case.
If you have under floor heating and want to enjoy the great, stylish good looks of parquet flooring, you can. In fact, at Wood and Beyond we have a great selection of engineered parquet flooring that will let you do just that. So you can stay warm under foot (and all around) AND enjoy the parquet flooring you so desire. In this article we'll explain how this is possible and give you some great ideas that you can choose and have delivered sooner than you might imagine.
At Wood and Beyond we've sourced engineered parquet flooring that comes in a broad choice of finishes and colours, which means that even with under floor heating, your choices will not be restricted. In this article, we'll share with you how this type of wood flooring can work over under floor heating as well as sharing some examples that we have seen installed that look absolutely fabulous.
How it works: engineered parquet flooring and under floor heating
Engineered parquet flooring is made by bonding together layers of ply to create a solid and stable core board. Then, on top of this core board, the solid wood is laid in a parquet design. Not only does this make engineered parquet flooring quick and easy to lay, it means that you can fit it safely and confidently over under floor heating.
At Wood and Beyond, we generally suggest that any engineered wood flooring that is to be fitted over under floor heating should not be more than 18mm thick in total, including a top layer or lamella which is no more than 5mm thick. We believe that this is the optimum board thickness to ensure that the heat is allowed to diffuse through your floor and at the same time the boards will not suffer any damage due to the fluctuations in temperature and moisture levels caused by the warming up and cooling down of your system.
When you fit engineered parquet flooring over under floor heating we also recommend that you choose a glue down method of installation. This way of fitting your floor enables the floor to expand and contract when temperatures rise and fall, thanks to the flexibility of the glue. It also helps reduce the risk of air pockets.

Here are some super examples
Unfinished. This unfinished engineered parquet flooring gives you complete flexibility and can be safely fitted over under floor heating. It also means that you don't have to worry about choosing the right finish before you install your floor, because you'll be able to see it in place before you make your final decision. Not the choice for everyone, if you're in any doubt, this option is a great solution.

Light coloured. If you want to brighten up a gloomy room where you have under floor heating, this sunny white option is for you!
Natural colour. This natural, honey coloured engineered oak parquet flooring will provide a great looking backdrop in any room in the home.
Grey flooring is highly popular right now and it's easy to see why. Less of a big decision than brilliant white or jet black, it really is a great, and super stylish solution.
Dark. Dark floors again are in big demand, particularly if they have a reclaimed or aged look and this dark smoked solution is a perfect example!
Out of the ordinary. This light smoked engineered parquet flooring has been lightly smoked and brushed before being UV oiled, which gives it a really unusual look.
So there you have it, some great engineered parquet flooring solutions that you can confidently fit over under floor heating. No matter what sort of look you're hoping to achieve, you can have it with these solutions and you could have your flooring project under way sooner than you imagine. All you have to do is place your order today and sit back and wait for the delivery van to turn up!