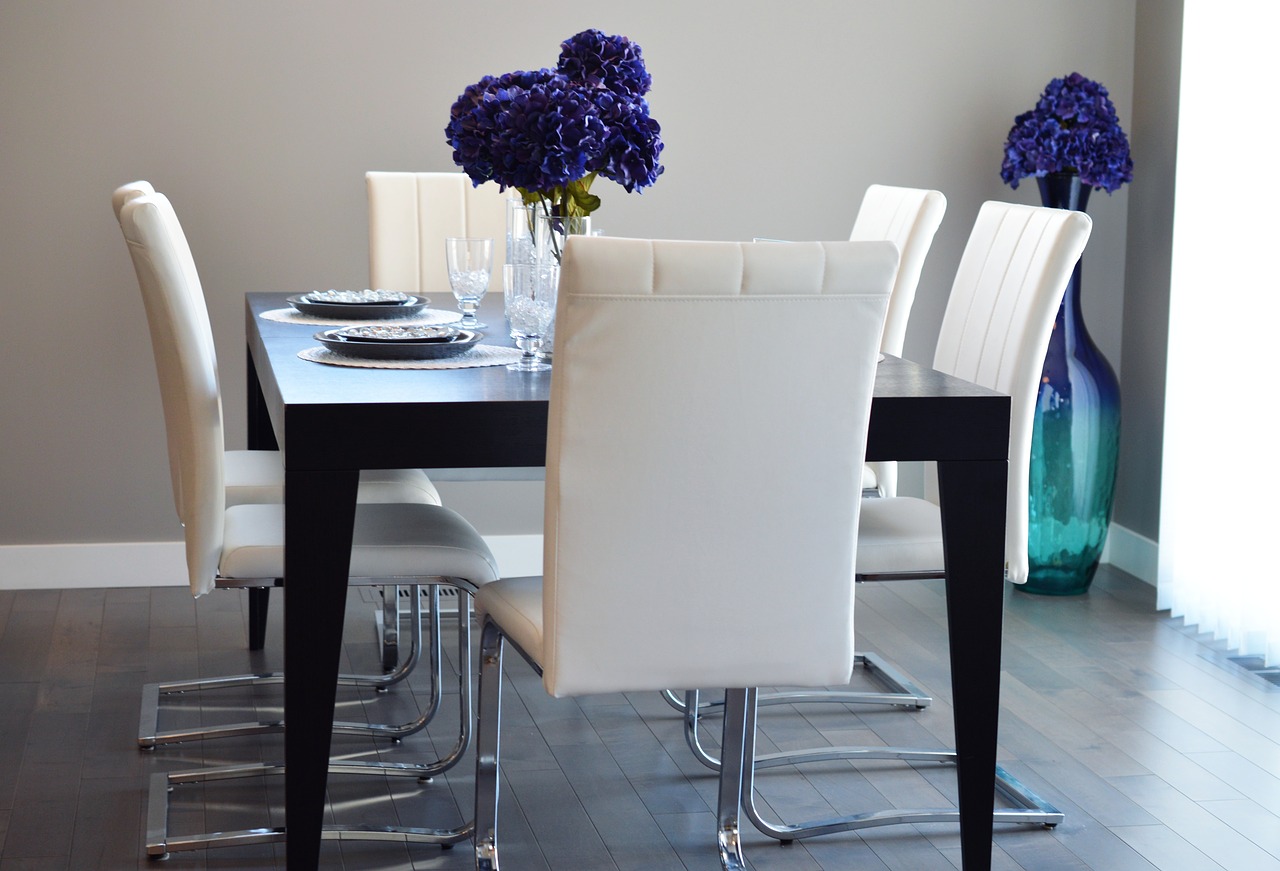 Dove grey wood flooring is a stunning option for your interior if you've got an open plan design. Open plan living is a really sought after solution right now with both families and singles seeking a relaxed and stylish way of life. When you choose open plan, you suddenly get a real feeling of space and light. There really is no comparison between having 2 or 3 small rooms and the sense of volume you get from knocking those into one.
One of the most common open plan design settings in the home is kitchen, diner, living room. This gives you a real flow of movement and really is a life changer. But it does pose its problems too if you're not furnishing your new space from scratch.
If you're in a situation where you're either knocking down walls in your existing home to create your open plan design or you're moving from a traditional home to an open plan home, it's unlikely that your furniture will have been picked with the idea of having it all sitting side by side in the one room. In order to make this situation work, you need to plan carefully and add a sprinkling of creativity.
No matter whether you're pulling furnishing together from separate rooms to populate your new open plan design or you're buying from scratch, your goal is to create a seamless feeling of togetherness and uniformity. A great way of helping do this is to have the same flooring throughout. Even if this means covering old floors with new flooring, the additional investment will make a huge difference to the end result.
One of the most popular choices when it comes to open plan designs is dove grey wood flooring. Why? It's simple really. Dove grey is a great way of pulling together other colours without screaming for attention in its own right. Quite rightly wary of too light a flooring colour for such a big space, most people don't want to go as extreme as black either. This means that grey choice is the perfect compromise that gives you a perfect backdrop for your new furnishing or a way of acting as the link that pulls what might otherwise be disjointed furnishings together in a great way.
If you're still feeling a bit lost or confused though, don't worry. Help is at hand. All you need to do is lift the phone, pop down to our Golders Green showroom or hop on 'chat' on our website. At Wood and Beyond we're here for you and will help you make sure you get the perfect flooring for your unique project.