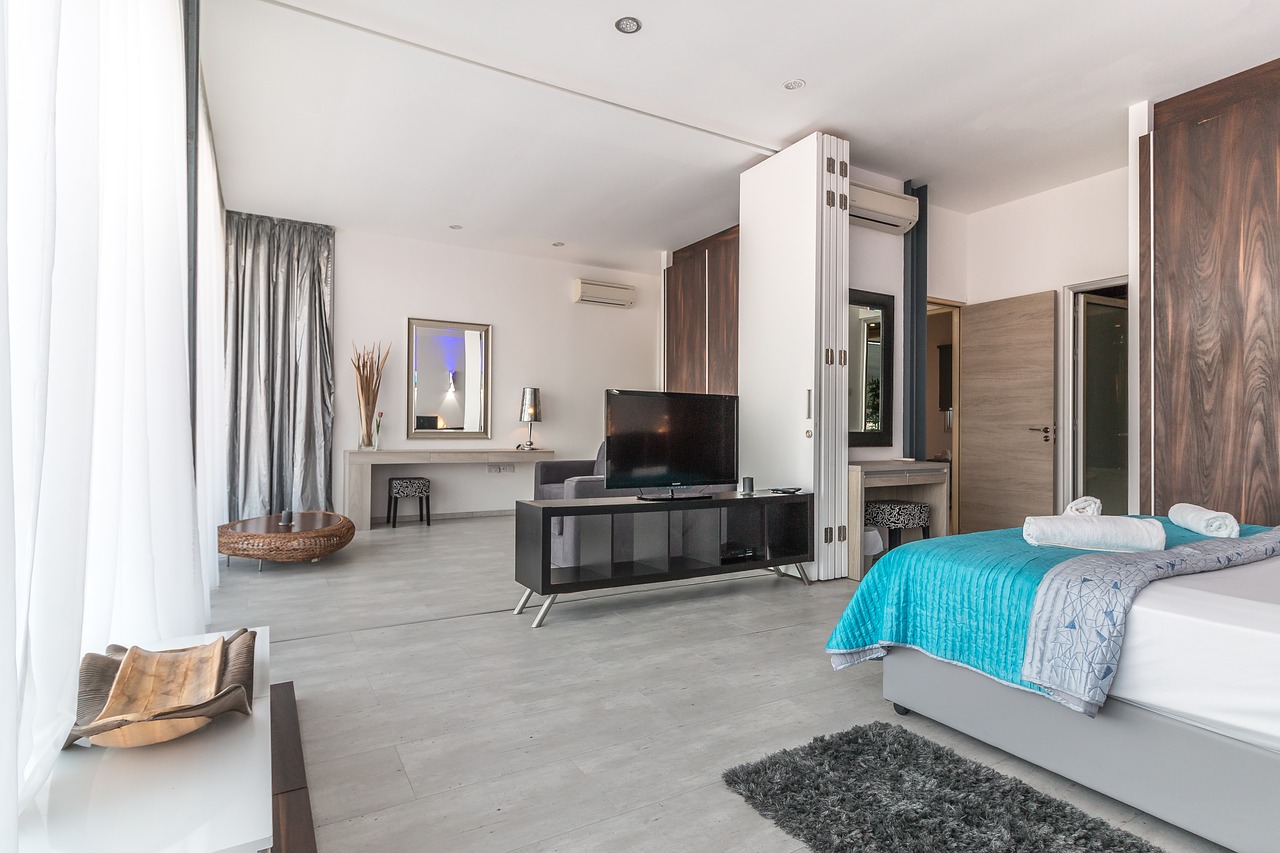 Chalked oak flooring is a choice that's growing more and more popular with our customers right now and to be honest, it's easy to see why. A really versatile choice, it not only serves to make dark rooms look immediately brighter and more luminous, but it also makes small rooms seem bigger. Chalked oak flooring today takes many forms, but generally the overall effect that people seem to be looking for is one that is close to white-washing.
At Wood and Beyond, we have a whole selection of chalked oak flooring styles that you could consider for your project and here's our Top 10: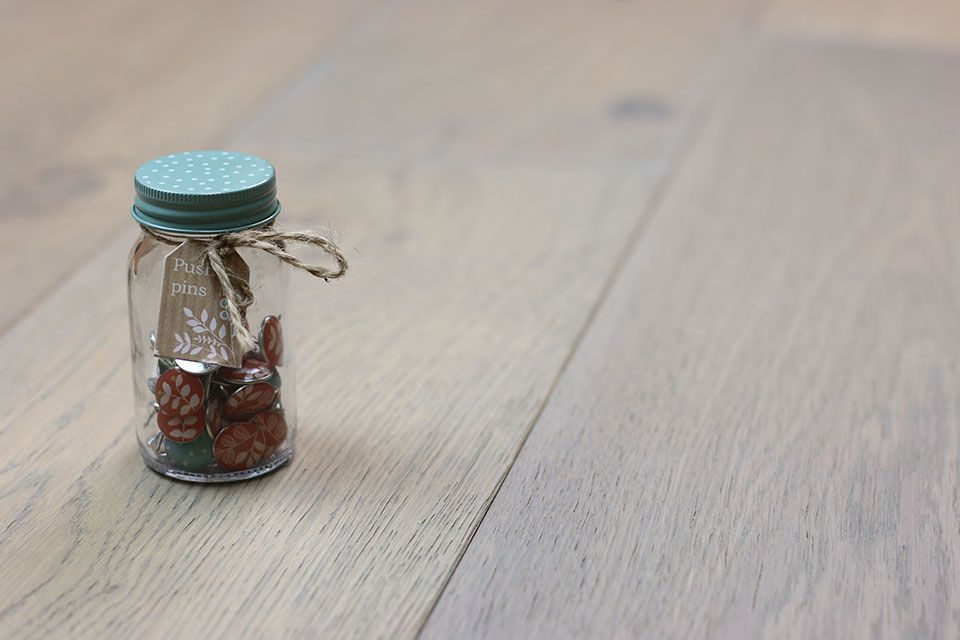 Natural engineered oak spring grey UV oiled. Although this floor is called grey, it has a really chalky finish to it. Currently on offer at under £30 a square meter, this floor will add real charm and style to any room in the home. Its oiled finish is perfectly suited to relaxed settings and will act as a great backdrop to a whole range of different interior styles. Great price and huge versatility are the key words here.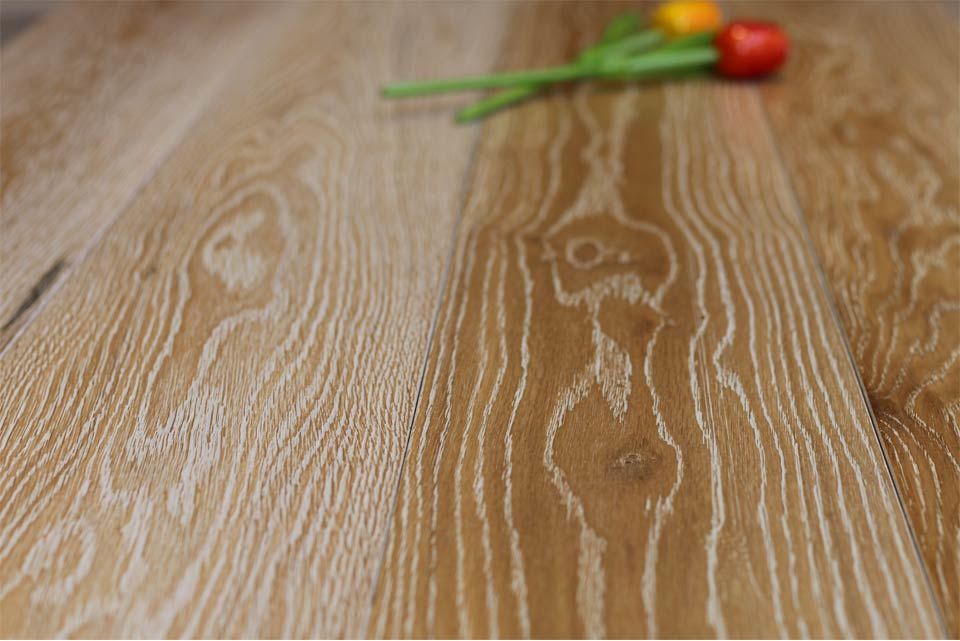 Natural engineered oak white washed UV lacquered. This solution is probably the closest you'll find to traditional chalked oak flooring. With the residue of white left in the grain of the oak, this is a stunningly chalky floor that still has an over-riding wood colouration to it. The effect of the chalky grain is that the wood looks even more natural than if it were left untreated. A real steal at just over £30 per square metre.
Natural engineered oak sunny white UV oiled. This floor sports the chalked look, but more subtly than the previous solutions. Its name 'sunny white' sums it up perfectly. This floor brings a real sunny light and brightness to any room. At Wood and Beyond we've seen this floor used really successfully in one-off rooms throughout the home and as a throughout option. It is completely stunning in both.
Natural engineered oak London grey UV oiled. If you want an extremely subtle chalky effect, then this floor is for you. Although it is called grey, it has a real mushroomy, chalky feel to it. Not quite so obviously chalked as some of the other options, this is a great solution if you're not 100% sure about an out-and-out chalked choice.
Natural engineered oak click spring grey UV oiled. The click system of fitting is a great way to get your new floor in place faster than you can imagine. Even suited to newby DIY-ers, this chalked oak floor will delight you with its flexibility and ease of installation.
Natural engineered flooring oak click white washed UV lacquered. Again a click system floor, this white washed look really sports the chalk effect that floors had years and years ago. With an almost hand-finished feel to it, this floor adds real interest and charm throughout your room, creating the ideal backdrop for anything from highly modern through to seriously old furnishings.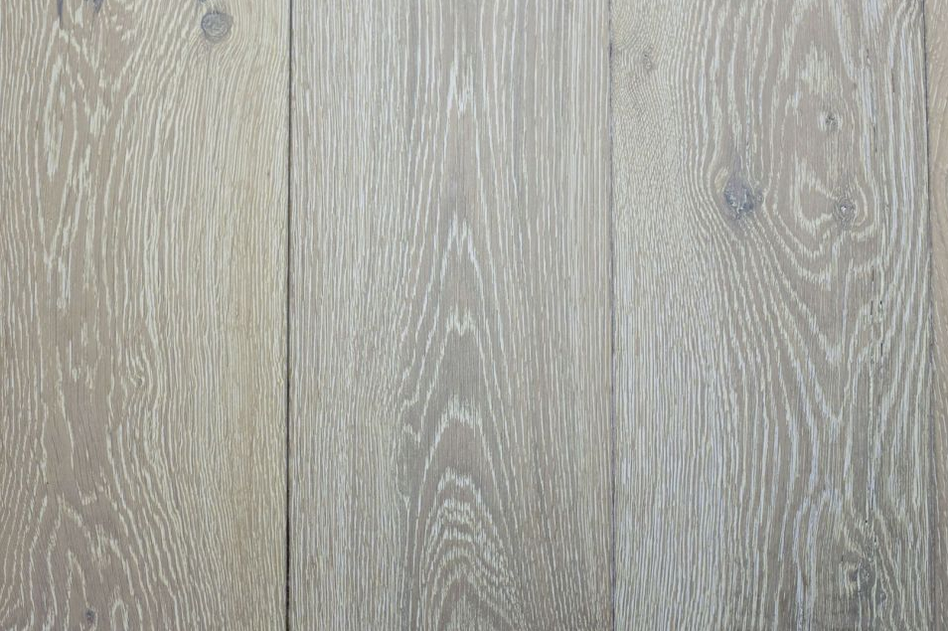 Select engineered oak brushed white UV oiled. This floor is perfect if you want a chalky look that immediately fills your room with light and the notion of space. If bright and white is your goal, then with this floor you simply can't go wrong. Immediately filling your room with brightness, you will take any small or dark room to a whole new level when you choose this floor.
Select engineered oak London white UV oiled. With a snowy look to it, this London white UV oiled floor is at its best in a modern, colourful and casual interior setting. We've seen it used to great effect in bathrooms, kitchens and lounges that are bright and cheery, accessorised with acid pinks, greens, reds, purples and yellows. With this floor you can make a real
Prime engineered oak London white UV oiled. Exactly like option 8 above, this floor will make a real statement for anyone who's looking for a prime grade option rather than select.
Select engineered flooring oak click double white brushed UV lacquered. As its name suggests, this double white floor truly is the icing on the cake. With its bright white finish and its click system for fitting, this floor is perfect if you want a real chalky, bright finish.
If you're on the lookout for chalked oak flooring, we can help. We hope you've found our Top 10 interesting. However, if you haven't yet seen what you're hoping for, why not check out our whole range here or give us a call so we can help you make the right decision for your project?