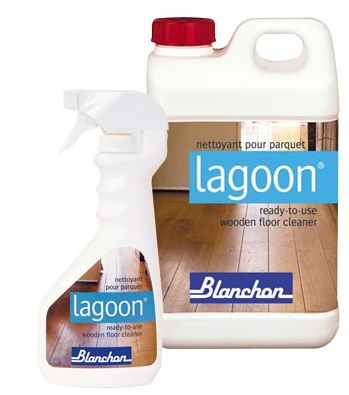 When you invest in a new wood floor, you know you've made a good decision.  Making sure that your decision stays good for the long term relies on the right maintenance.  There is no getting away from the fact that a wood floor that's well looked after will stay looking good for longer, so what do you need to think about when cleaning your wood floor?
The first thing to be aware of is that prevention is better than cure when it comes to wood floor maintenance.  While most wear and tear can be repaired on a quality wood floor, it's true that a little regular maintenance will save you having to heavily invest in maintenance in the future.
Here are our Top 3 Prevention Tips:
Invest in a good doormat.  Because most of the foreign objects that will damage your floor come in on shoes, there's a great argument for investing in a high quality doormat and making sure people to use it.  Ideally you should have a scrubbing doormat outside and an absorbing doormat inside.  This way, you'll get optimum removal of dirt, dust and grime.
Vacuum and mop with a moist mop regularly.   A quick daily sweep or vacuum around your home will pay major dividends when it comes to damage to your floor.  Picking up the dirt and dust that escapes your doormats is a quick and easy job and will prevent your floor from unnecessary damage.  Once you've swept or vacuumed, pass over the floor with a damp (not wet) mop if you need to.
Attack spills and stains as early as humanly possible.  It's well worth being vigilant when it comes to spills and stains.  Mopping up a spill as soon as you can will prevent your floor from developing a stain.
When it comes to more drastic cleaning of your wood floor, there are literally dozens of products on the market.  Some of the names you'll hear most often are: Bona, Kahrs, Osmo, Junckers, Marldon, Morrells, Lecol, Treatex, W.O.C.A, Ronseal and Sika as well as many more products, some of which might only be available on a trade basis.  So, if you decide that you want to give your wood floor a really deep clean, which wood floor cleaning product might work best for you?
Blanchon Lagoon Trigger
This cleaning product comes with a really handy spray and is suitable for both lacquered and oiled floors.  It's odour free and doesn't require rinsing, which means that you can clean your floor quickly and easily.  This option is ideal for day-to-day or week-to-week maintenance and is available with a spray gun or as a refill pack.
This is a really versatile product, suited to any vinyl, laminated, lacquered or painted surface.  If you have a lacquered wood floor, this WOCA cleaner will help make your life nice and easy.  You can apply the product with a mop, a floor cloth or a polishing machine, whichever suits you best, letting you work in your own way, at your own pace.
This is pretty much a universal wood cleaning product that you can use wherever you have wood, no matter what finish you may have chosen.  A great way of removing grease and dirt from unfinished, oiled or soapy wood surfaces, you can choose between 1 and 2 litre sizes depending on your needs.
A cleaner and mild protector rolled into one, this Blanchon Clear Natural Soap is intended for use on oiled floors.  Based on vegetable ingredients and enhanced with natural oils, it's a product that would suit anyone seeking an environmentally friendly product with a fresh smell.
WOCA Master Soap, Natural
Suited to anyone cleaning wood on a regular basis, this 5 litre product is ideal for large floor surfaces or where there is high footfall.  A really effective cleaner that does its job without leaving a film, it can be applied using a mop or cloth, or by machine.
If you'd like help to choose the right cleaning product for your wood floor, why not get in touch so we can help?