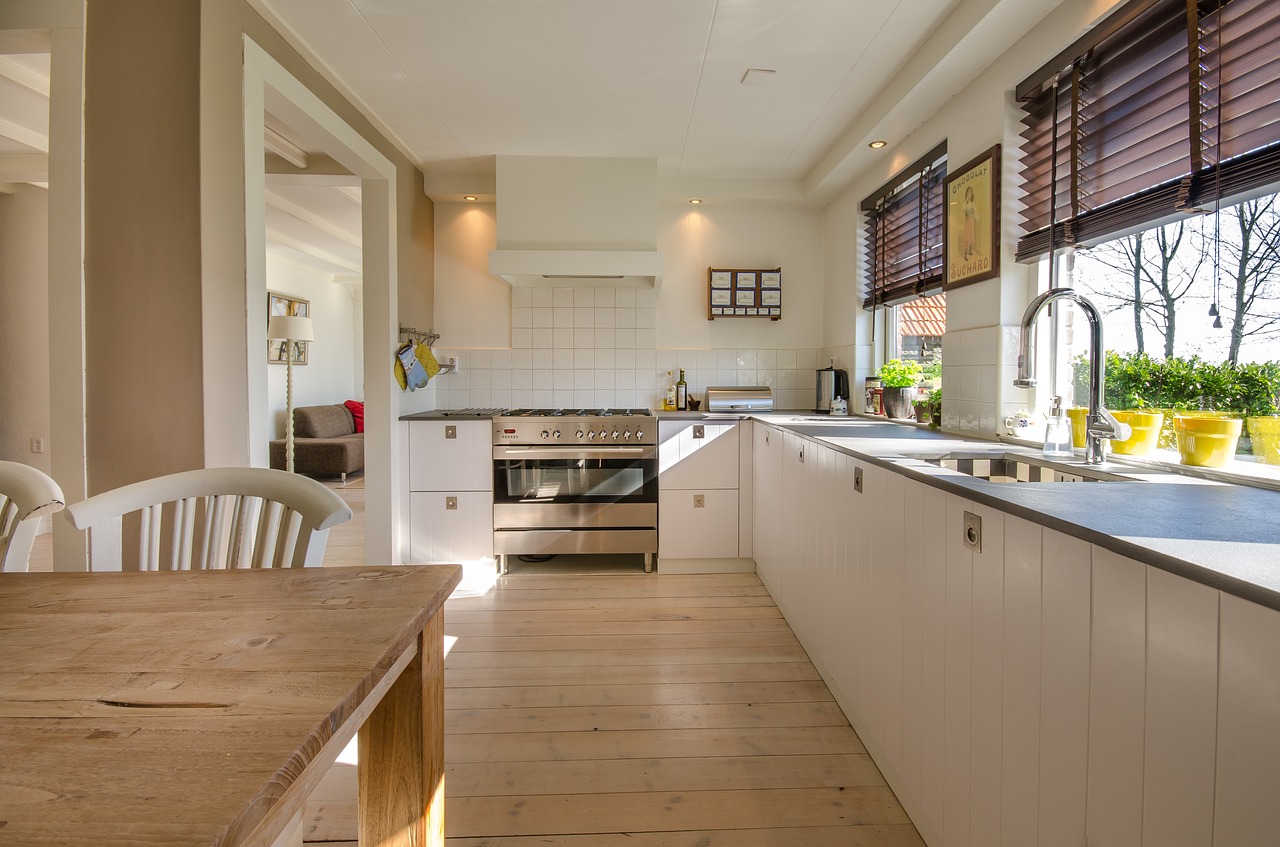 Beige wood flooring is a great solution if you want long term flexibility and great looks. One of the most fabulous things about beige wood flooring is that it is so natural looking. No matter whether you mix it with a classic interior or a modern, state of the art interior, it will always look timelessly natural and stylish. When it comes to choosing the right beige wood flooring for your home, you'll find that there's anything from light cream to dark tan on the spectrum, so you really are able to get the exact colour that you want.
One of the best ways to decide which beige colour would work best for you is by establishing first and foremost if you want to create a modern or a classic interior look. In this Wood and Beyond article we want to share some great ideas for both modern and classic interiors that will help you narrow down your choices.
Beige wood flooring for classic interiors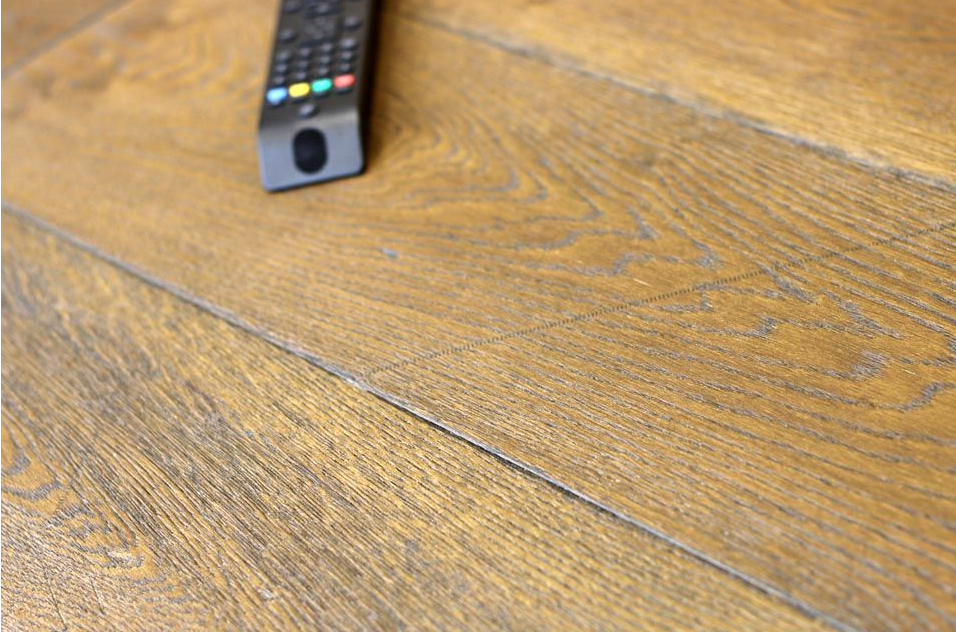 If you want to create a really authentic classic interior, there's nothing better than a stylish wood floor. And the great thing about the floors we sell at Wood and Beyond is that we have solutions that can be fitted throughout the whole home. Yes, you can even fit wood floors in the likes of bathrooms and kitchens as well as over under floor heating. So if you're looking to install a classic beige wood floor, you needn't feel in any way restricted.
One of our first choices is a dark tan colour because it is a real classic. And this reclaimed style floor that's been UV oiled is hard to beat. Adding this backdrop to your room means you can be as creative and imaginative as you want with what you put around it. Team it off with bright white walls and traditional furnishings and you won't go wrong. Alternatively, opt for a heavily patterned wallpaper and some simple, statement pieces, and the end result will be the envy of everyone who crosses your doorstep.
If you want a lighter tone, yet want to stay in the classic wood colour scheme, this natural engineered oak sunny white floor is for you. This floor works really well if you're keen to have your floor and walls very neutral, in fact almost invisible in the overall look. This colourway works stunningly with an array of beige, white and off white furnishings and even a classic touch of gold if you have the courage.
Beige wood flooring for modern interiors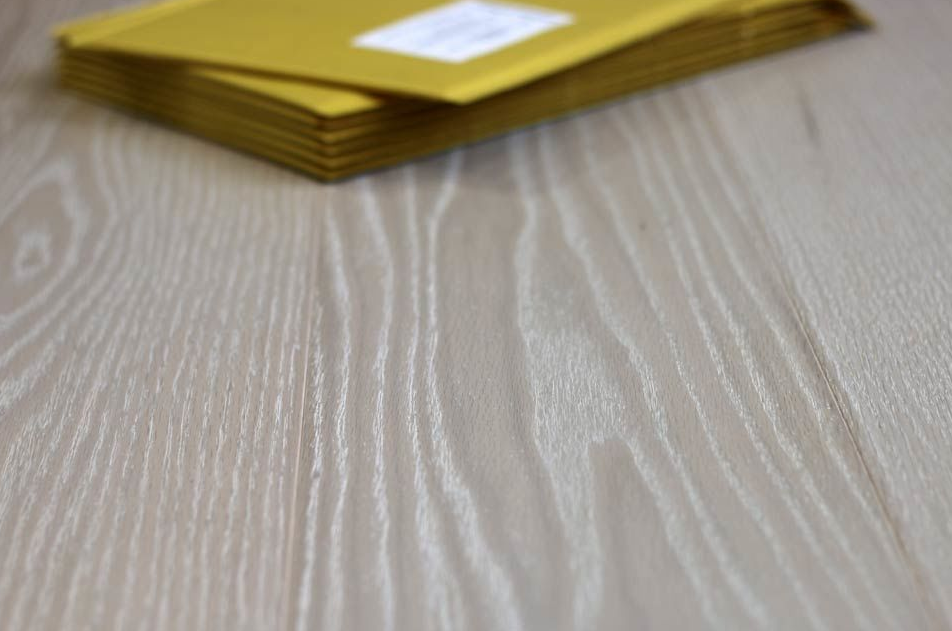 If you want to create a modern interior there is arguably nothing that beats wood flooring either. Why? Because if you make the right choice, you can achieve a cutting edge look without breaking the bank. Here are just two floors that we've seen used in highly modern interiors to great effect:
This prime engineered polar white floor is a velvety beige colour that works extremely well in a modern setting because it is so beautifully textured. Choose to mix this with designer blacks and greys or go to the opposite extreme and plump for powdery pastels. When you choose this floor you really can pull out all the stops when it comes to furnishing and accessorising because it is so neutral and so calming.
And finally, this light cream coloured natural engineered oak flooring that's click system is stunning, and so rich and warm that you'll feel as if you've been transported to the sandy beaches of a desert island when walk on this one. Mixed with squashy modern linens or leathers, this floor is really hard to beat, and because it's click system, it's incredibly easy to fit too.
So there you have it, a great selection of beige wood flooring from light cream to dark tan that will give your classic or modern interior a real boost.
We hope we've helped you make the right selection for your project, but don't forget that at Wood and Beyond, we're here to help and would love to hear from you if you'd like a second opinion.